Houston police looking for several men accused of gang raping 13 year old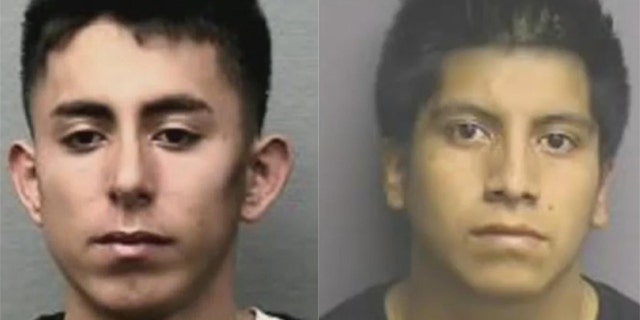 Police in Houston are on the hunt for several men allegedly involved in the rape of a 13-year-old girl in a vacant apartment complex.
According to the victim, the first rape took place in February, when she went for a ride with the accused men. She alleges she was offered drugs at the apartment, and became dizzy from the marijuana smoke.
Authorities report Jose Edgar Vasquez-Mejia, 20, asked the girl to come into the bedroom, where he sexually assaulted her. She claims each man then came into the room and took turns having sex with her, saying there were five different young men who raped her.
Police documents allege the incidents involved 19-year-old Jonathan Adonay Benitez, his twin brother Kevin and Vasquez-Mejia. Police say over a two month period, the men raped her multiple times.
The trio faces aggravated sexual assault charges, according to Harris County records.
None of the men have been arrested.
According to ABC13 bond has been listed at $100,000.
Two months following the initial rape, the victim became pregnant. Her parents escorted her to a facility to terminate the pregnancy.
Like us on Facebook
Follow us on Twitter & Instagram