Hotel room where British couple found dead had 'strange odor,' Egyptian official says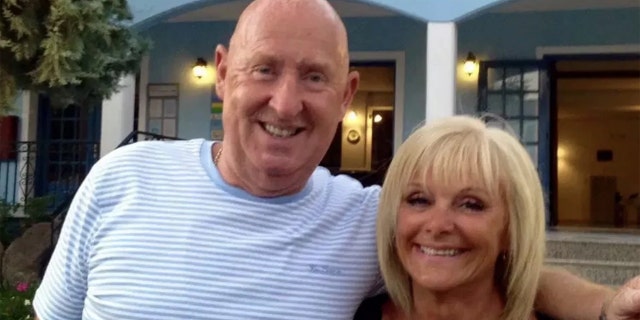 NEWYou can now listen to Fox News articles!
The Egyptian hotel room where a British couple died had a "strange odor" inside, an Egyptian official revealed Tuesday, as investigators continue to probe what led to the deaths.
Maj. Gen. Ahmed Abdullah, governor of Egypt's Red Sea region where the Steigenberger Aqua Magic Hotel is located, said "there was a strange odor in the room," according to Sky News.
John and Susan Cooper died last Tuesday morning while on vacation at the hotel in the Egyptian Red Sea resort of Hurghada. The deaths of the couple, ages 69 and 63, prompted travel company Thomas Cook to evacuate 300 guests from the hotel as a precaution.
The room remains sealed off while engineers inspect ventilation and air conditioning systems, according to Abdullah, who added that the Coopers' bodies will be analyzed by a forensic laboratory in Cairo.
The governor added that only 23 of the hotel's 1,995 guests visited the on-site clinic or requested medical assistance in the last week, adding that those who felt unwell had stomach cramps from swallowing seawater or spent too much time in the sun.
The couple's daughter, Kelly Ormerod, has said she is suspicious because her parents had been in perfect health hours before they died. She previously told Sky News that her father, John Cooper, died in his room while her mother died after she was taken to the hospital.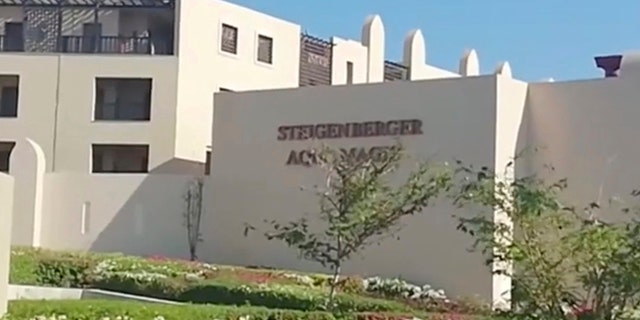 "I think when they went back to that room that evening there was something in that room that's actually killed them -- whether they've inhaled something that poisoned them, I don't know," she told Sky News. "I can only have my opinion on what's gone on, but there's something that happened in that room that killed my parents."
BRITISH COUPLE DIES IN EGYPT HOTEL, DAUGHTER SAYS 'SOMETHING IN THAT ROOM' KILLED PARENTS
On Sunday, Thomas Cook Group CEO Peter Fankhauser told Sky News the company has brought in experts to test food, water and air conditioning systems at the Egyptian resort hotel.
"There is no evidence that it is a carbon monoxide poisoning. We have no evidence, but I don't want to rule out anything before I really know the cause," he said.
Fankhauser told Sky News that experts have taken "probes of the food, of the hygienic systems, of water, as well as the air conditioning systems and all those probes are now in Egypt," and that tests should take 10 days to complete.
Egyptian authorities dismissed criminal motives as being behind the deaths. An official statement by the Red Sea governorate on Friday said an initial medical examination of John Cooper showed he had suffered acute circulatory collapse and a sudden cardiac arrest. It said Susan Cooper later fainted and was rushed to a hospital, where resuscitation attempts continued for a half-hour.
The Associated Press contributed to this report.