Hot dog! Els could have been fast food beach boy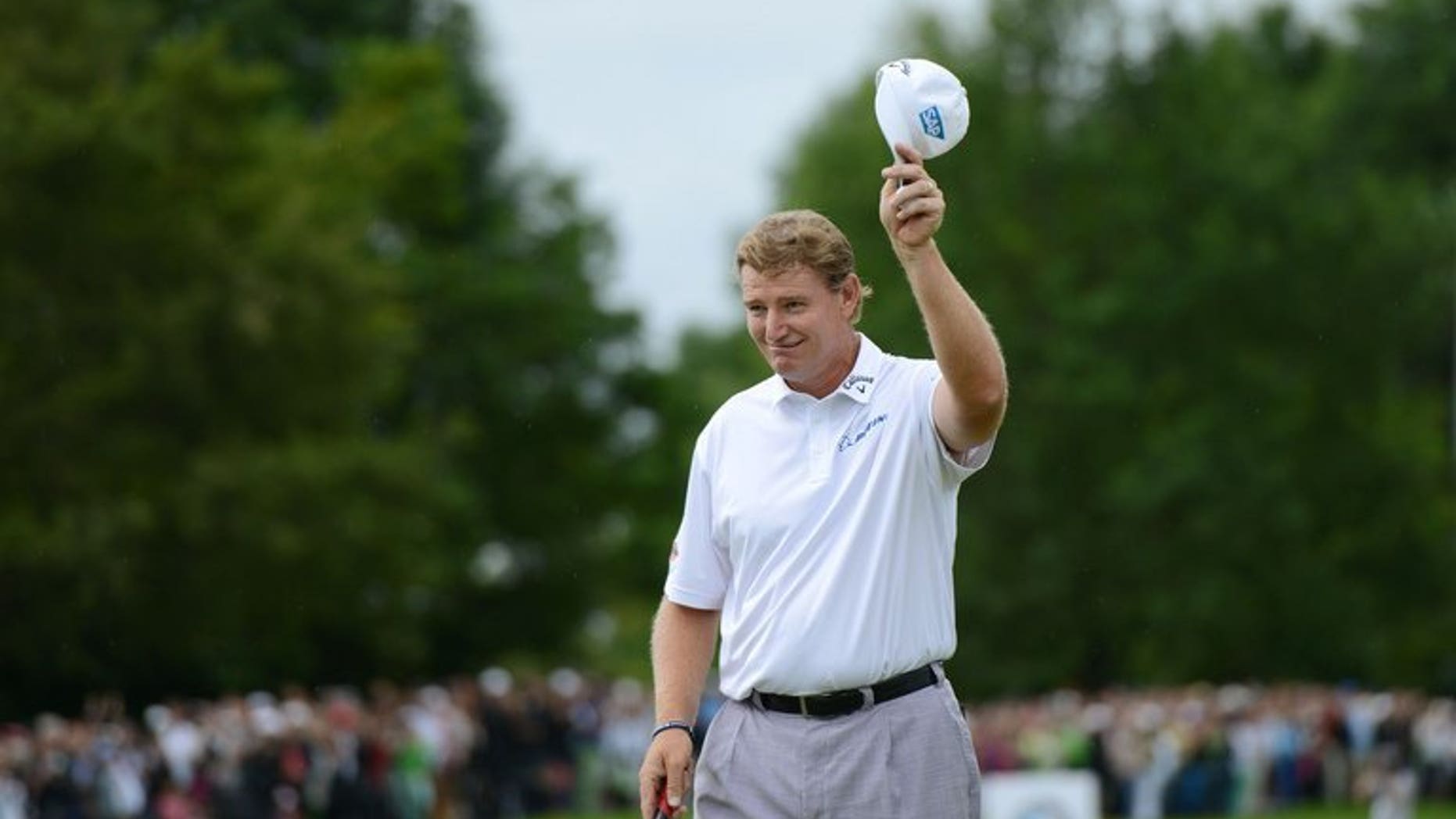 CASTLE STUART, United Kingdom (AFP) – Four-time Major winner Ernie Els confessed if it were not for a sparkling golfing career he would be selling hot dogs on a South African beach.
Els returns to Muirfield next week to defend his British Open title at the same course where he first claimed golf's oldest Major when it was last staged there in 2002.
The 43-year-old South African will not only be looking to capture a third Open but become the first player since Nick Faldo in 1992 to win back-to-back British Open championships at Muirfield.
And while Els has also captured 65 other titles around the world since turning pro in 1989, he spoke of the longevity and opportunity golf has presented him.
"Well you are not going to find it in rugby, that is what makes golf so great, we are the only sport anywhere where you can compete as a 40-something and at times beat 20-somethings," said Els.
"It is a wonderful sport that we play, and if it wasn't for golf I would be selling hotdogs on the beach but I have golf and I can compete and win.
"So I am looking forward to the future, and you know, after, maybe at 55, I will go and sell some hot dogs at Herolds Bay."
Last year, Els came from six shots behind Australia's Adam Scott to post a final round 68 to claim victory by a stroke after Scott had bogeyed his final four holes in a score of 75 at Royal Lytham. Eleven years earlier, Els overcame the elements and three players -- Frenchman Thomas Levet and the Australian pair of Steve Elkington and Stuart Appleby -- to win in a play-off.
It was second time in three Majors Els had reigned supreme after having to play extra holes. "It was funny back in 2002 because I played good golf at the start of the year and then my game kind of left me. At the US Open at Bethpage that was brutal," he said.
"I worked on my game with David Leadbetter and we worked our behinds off to get my swing back in shape, so Muirfield is a course where you can't hide, it is a true test, you got to have your driving, your iron play, your short game and your putting, everything.
"It was one of those great tests that I really love and luckily I had my game, I found my game so to speak, basically it was a last minute thing, on the Wednesday I found something in my swing and I went with it so it was kind of fortunate."
And as Els heads into his 23rd straight British Open since making his debut as the then South African Stroke-Play Amateur champion, he has not given up thoughts of a fifth title in his 83rd Major appearance.
"I have been around a while since I turned pro just after the air force back in 1989 when I was 20, so I am 43 now going on 44," he said.
"I am probably on the third stage of my career but who cares. I really believe that I have a couple of majors left and I can keep going.
"I have got everything sorted, all my business dealings and all that stuff so I can concentrate and play golf."
Muirfield this will play an extra 158 yards longer than in 2002 while new tees have been added at seven holes taking the overall distance from 7,034 yards when Els won 11 years ago to 7,192 yards.
"I got my first look since 2002 a few weeks back and actually this course will still frighten the guys, especially when you get on the first tee because you don't see much else than the rough," said Els.