Hostages' families sue French TV over coverage of terrorist attack on Paris kosher market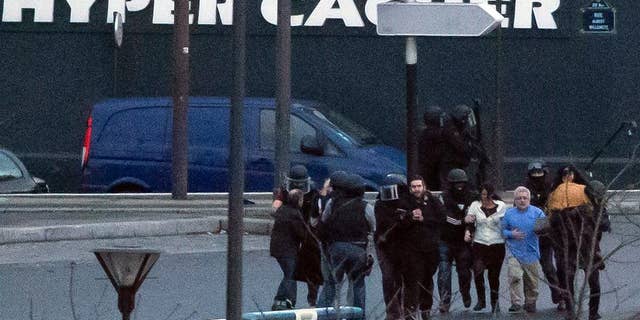 PARIS – Families of the hostages of a radical gunman who killed four in a kosher supermarket are suing a French broadcaster over its live coverage of the attack, saying it put the hostages' lives in danger.
Paris prosecutor's office spokeswoman Agnes Thibault-Lecuivre said Friday that a preliminary investigation has been opened into the coverage by BFM television.
France's broadcast watchdog reprimanded BFM and several other television and radio stations for their coverage of the market hostage-taking and attack on satirical newspaper Charlie Hebdo in January.
BFM and other broadcasters notably revealed in live reports that hostages were hiding in the kosher market. The watchdog and the families' lawyers say that could have endangered the hostages if the gunman found.
BFM would not immediately comment Friday.