Hospitals face review criticism over high death rates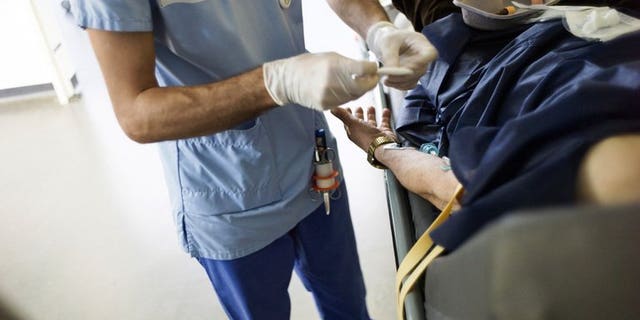 Health bosses are expected to come under fire Tuesday in a damning report on 14 hospital trusts with the worst death rates in England.
NHS England medical director Professor Sir Bruce Keogh was ordered to carry out a review of the trusts after a public inquiry into serious systematic failings at Stafford Hospital.
The report is likely to show that the scandal was not an isolated case, highlighting poor standards of care at a number of hospital trusts with higher-than-expected death rates.
Keogh's investigation reportedly suggests there may have been up to 13,000 needless deaths in the 14 trusts since 2005.
Professor Sir Brian Jarman, an adviser to Keogh, said inadequate numbers of doctors and nurses was a major factor.
"I think probably a lot is to do with the staffing levels, not adequate numbers of doctors per bed," he told the BBC.
"Doctors make mistakes if there aren't enough doctors, if they are overworked, that is one of the factors.
"Another factor is nursing levels. If you don't have enough trained nurses, in both instances, as with doctors, you get higher death rates."
A spokesman for David Cameron said the prime minister was "deeply concerned" about findings at the hospitals.
"Clearly there have been examples where patients and families have not received the high quality, compassionate care that it so important," he said.
"The prime minister, the secretary of state and all the government are deeply, deeply concerned at the evidence of failings in the NHS."