Horrific video appears to show Syrian rebel executing kneeling Assad soldiers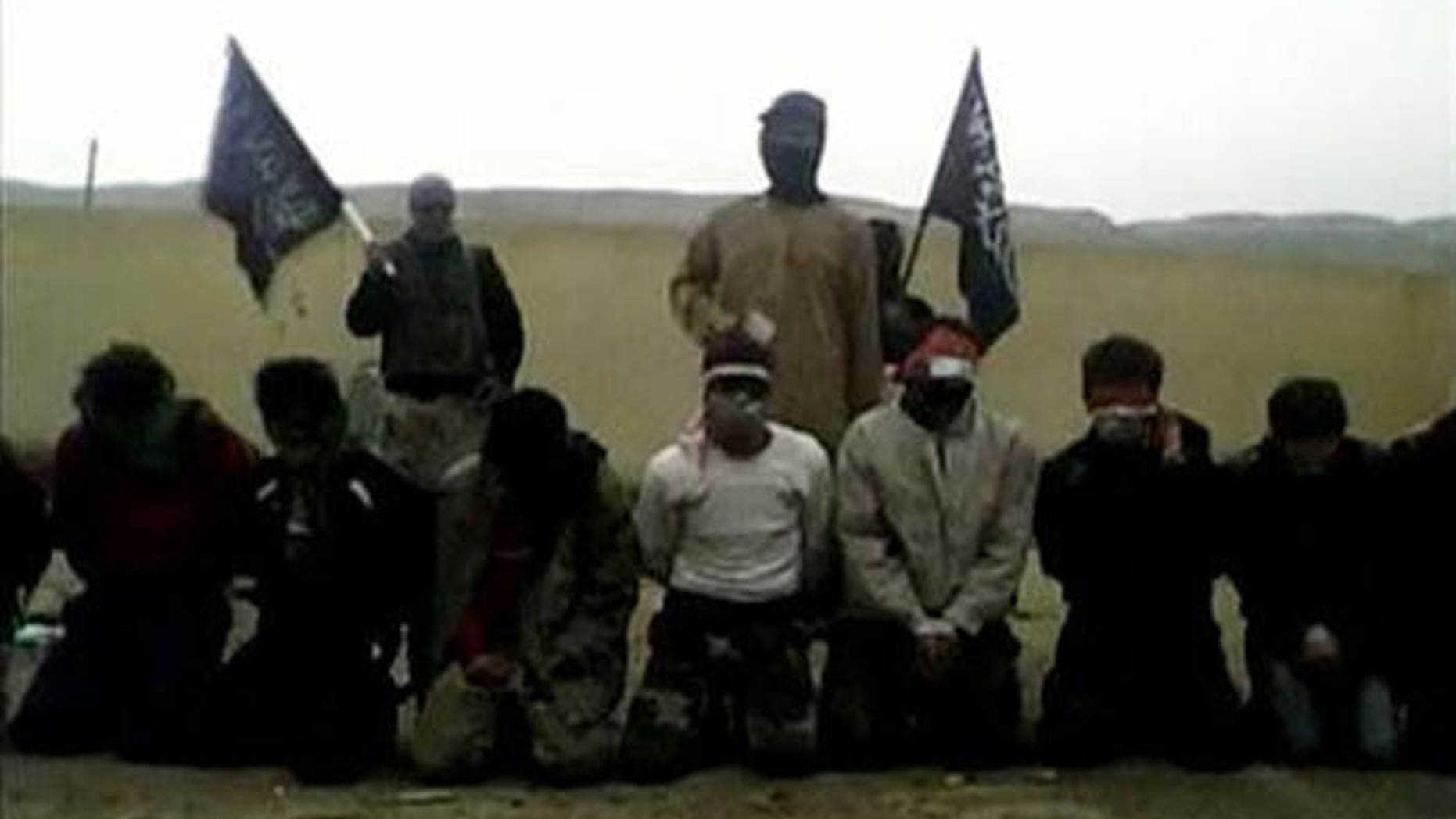 A chilling new Internet video shows a Syrian rebel leader summarily executing a line of kneeling soldiers loyal to the Assad regime with bullets to the backs of their heads.
The video, released Wednesday, comes on the heels of another one that appeared to show a rebel leader biting into the heart of a slain Assad loyalist. The barbaric videos are not likely to quell the unease in Washington over U.S. efforts to help rebels topple the regime of President Bashar al-Assad.
WARNING: Extremely graphic video
According to Reuters, the video was shot in the eastern province of Deir al-Zor, and the systematic killing was done by a member of the al-Nursa Front, or Jabhat al-Nusra, a branch of Al Qaeda.
A third video hit the Internet on Tuesday, showing rebels from the Raqqa province publicly executing three purported Assad military officers.
According to the Syrian Observatory for Human Rights, some 80,000 people have been killed so far in the civil war.