Hong Kong Marathon may ban cellphones, 'selfies'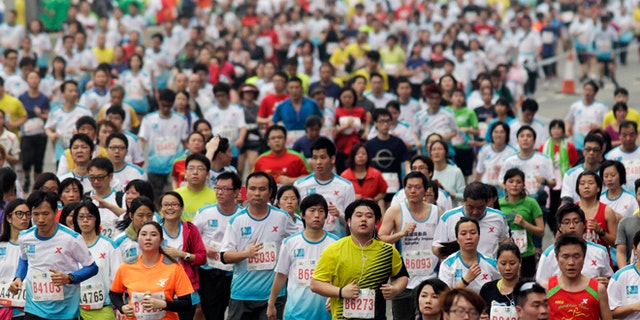 The organizers of the Standard Chartered Hong Kong Marathon are considering a move to ban cellphones during the race next February, after this year's runners took too many pictures of themselves, causing a logjam that resulted in injuries to other runners.
According to the South China Morning Post, the bank's chief executive, Benjamin Hung-Pi-cheng, called on organizers to stop the trend and claimed that it caused accidents during the race, with runners crossing the finish line bloodied and bruised.
"The problem was that a number of runners were trying to take self-portrait pictures using their smartphones," Hung said. "What we are trying to do is to encourage people not to do that. It not only endangers themselves, but endangers a lot of people running behind them."
The executive said it is up to the organizers to consider whether to ban taking photos or banning cellphones completely during the race, the South China Morning Post reported.