Honduras confirms ex-president aboard plane headed to US for soccer probe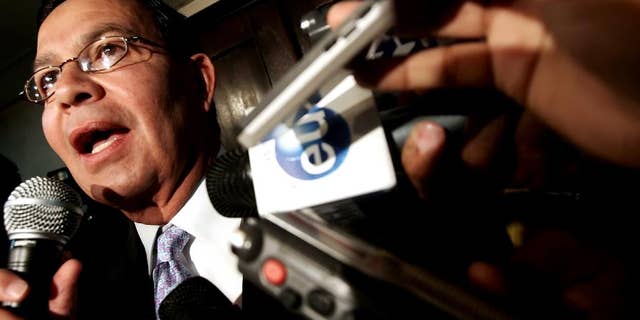 MEXICO CITY – Honduras' foreign minister says ex-President Rafael Callejas has left the country aboard a private plane with the intention of turning himself in to U.S. authorities investigating corruption and kickbacks in FIFA, soccer's scandal-plagued governing body.
Arturo Corrales said Monday that Callejas had made the decision on advice from his lawyers, but would not say exactly where or when the ex-president would turn himself in.
The United States previously requested Callejas' extradition.
Callejas served as president from 1990-94 and is a current member of FIFA's television and marketing committee.
He was one of about 20 soccer officials indicted on charges with bribes and kickbacks in a 92-count indictment.
Callejas was president of Honduras' soccer federation from 2002 to 2015.