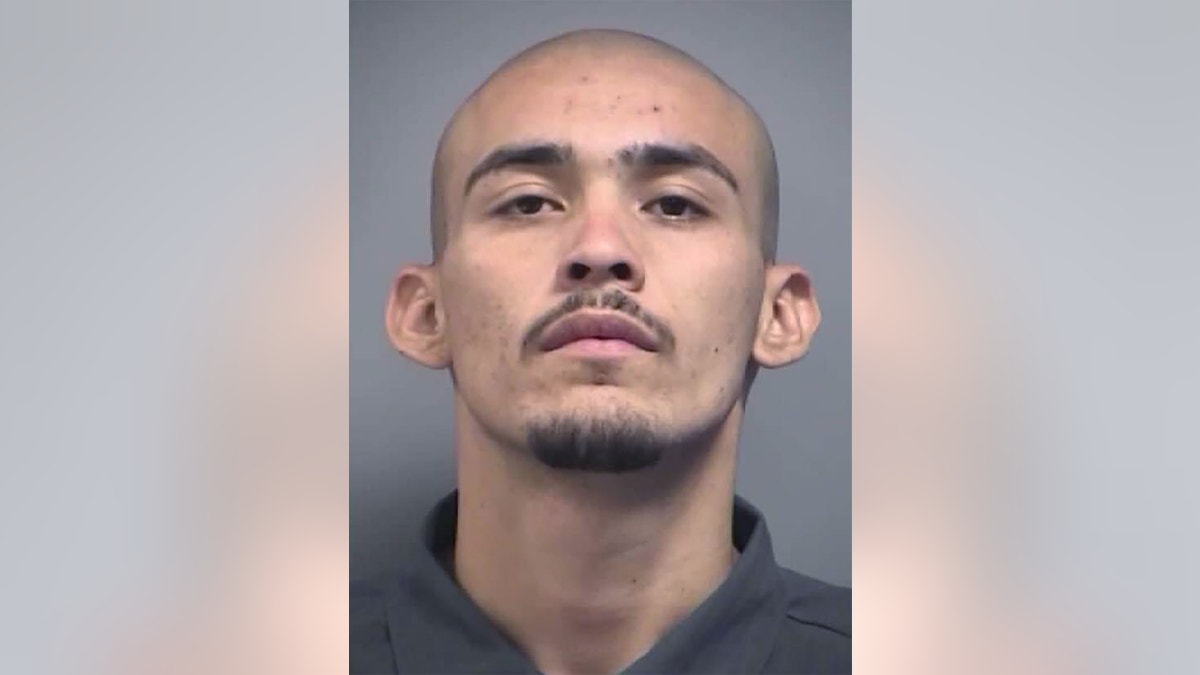 NORTH LAS VEGAS, Nev. (AP) – A homicide suspect has been recaptured, four days after he broke free from handcuffs and fled a Las Vegas-area police station.
North Las Vegas police said law officers apprehended Alonso Perez, 25, at a residence about 8 p.m. Tuesday.
Police did not release any other details of the arrest. But KLAS reported that Perez was taken into custody after officers surrounded the house and demanded his surrender. There were no reports of any injuries.
Perez had been on the loose since he freed himself from handcuffs Friday and fled from the station.
He had been identified by police as a suspect in an Aug. 27 shooting that left Mohammed Robinson, 31, dead outside a McDonald's restaurant.
Witnesses said the fatal argument began with angry words about Robinson not holding a door open for a woman.
On Friday, he was alone in a police interview room when he broke the hinge of his handcuffs and escaped with one cuff still attached to his right wrist, Officer Aaron Patty said.
"He twisted them until they broke," Patty said prior to Perez's recapture. "This is an extremely unfortunate circumstance. We're going to take a look at the details of how he escaped."
Perez, 25, who also uses the name Alfonso Perez, allegedly fled and stole a Ford F-250 work truck from a nearby parking lot. The vehicle was later found in a neighborhood east of downtown Las Vegas.
The escape was believed to be the second this year from a police station in the Las Vegas area.
The April escape of Ivan Mayoral-Lizarraga from a northeast Las Vegas police substation prompted a nearly five-hour lockdown of a surrounding neighborhood before the search was called off. Police said Mayoral-Lizarraga was being questioned in a stolen vehicle investigation when he fled.
He was arrested about two weeks later, and pleaded guilty to felony home invasion, assault with a weapon and escape charges, according to court records. Mayoral-Lizarraga, now 40, was sentenced last month to 2-to-5 years in state prison.