HK's Sandy Lam wins top music awards in Taiwan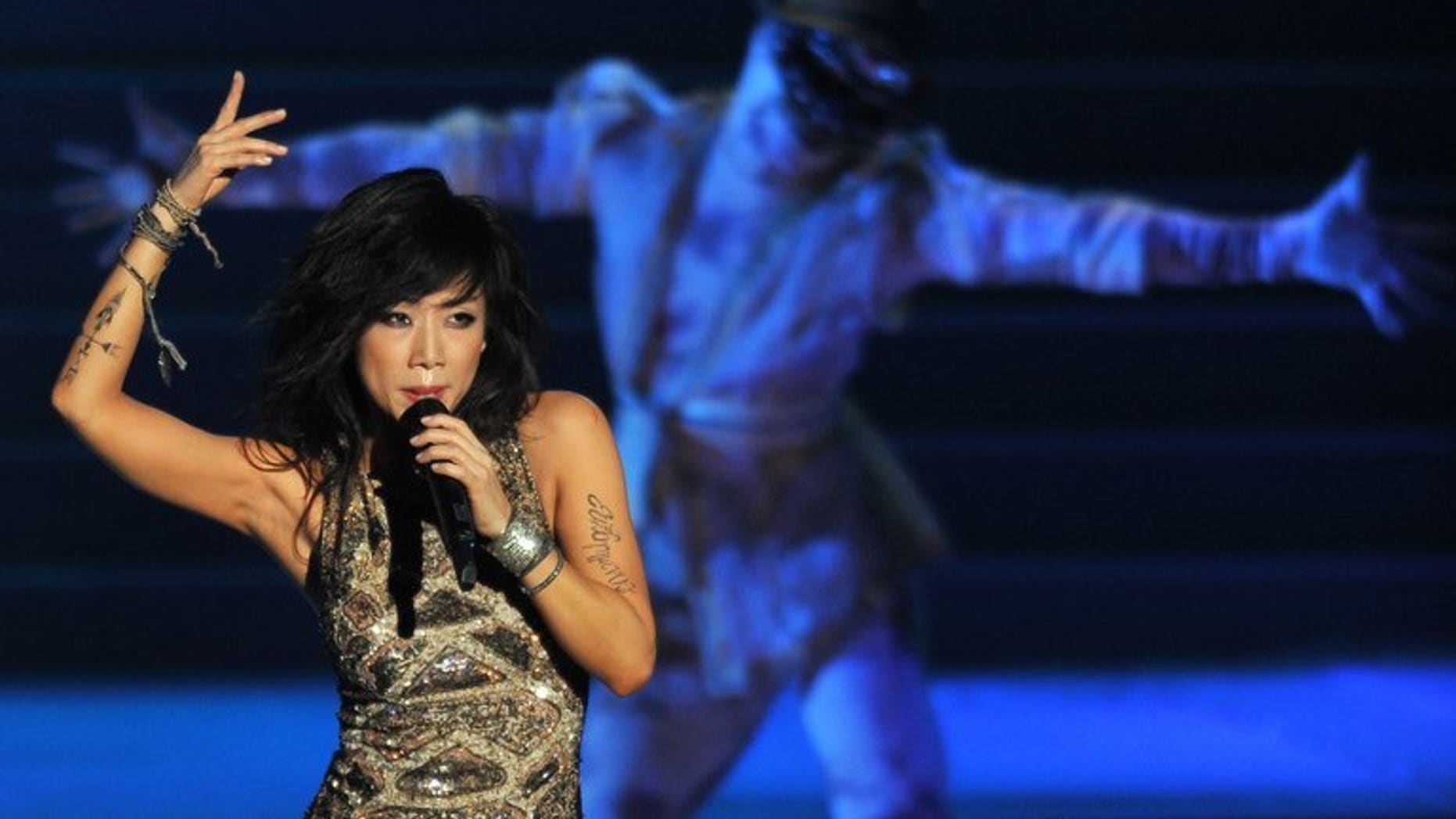 TAIPEI (AFP) – Veteran Hong Kong singer Sandy Lam won top honours at the Golden Melody Awards for Asia's best Mandarin chart music in Taipei on Saturday.
Lam, who was absent from the ceremony in Taipei Arena, was crowned best female singer for her environment-themed album 'Gaia', named after the goddess of earth in Greek mythology.
"I want to thank the judges ... all my teachers and every single musician I have met. I have learnt so much from them," Lam said in a statement read by the album's producer Chang Shilei, who accepted the award on her behalf.
The 47-year-old saw off Taiwan's pop diva Jolin Tsai and fellow Hong Kongers Ellen Joyce Loo and Gloria Tang to win her first Golden Melody best singer title.
Lam's album dominated the race for prizes with six nominations and picked up the coveted best album award, as well as best producer and best arrangement.
Taiwan's rocker Jam Hsiao, who rose to fame after attending a local talent show, beat strong rivals -- Taiwan's pop prince Jay Chou and Hong Kong's Khalil Fong -- to win best male singer for his album 'It's All About Love'.
In a highlight of the ceremony, Hsiao accepted his award from singing stars Jay Chou and Jolin Tsai, formerly one of the island's top celebrity couples, dubbed 'Double J' by the media.
"I am so excited. I feel so cool. I want to thank all my friends who have always supported me," a visibly nervous Hsiao told the cheering crowd.
Tsai, who had four nominations, walked away with the song of the year award for 'The Great Artist' from her hit dance music album 'MUSE'.
'I want to thank all the fans who supported the song. I didn't expect it to be this popular," she said.
Singers, songwriters and composers from Taiwan, China and Hong Kong competed in more than 20 categories at the 24th edition of the awards.