Hispanic-owned restaurant retracts 'White Appreciation Day' plans after threats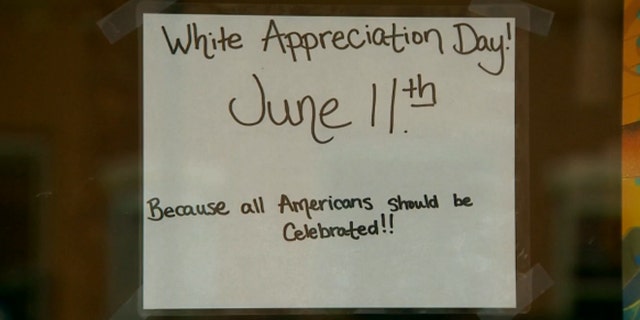 MILLIKEN, Colo. – A Hispanic-owned barbecue restaurant in northern Colorado has retracted to its plan to offer a "White Appreciation Day" discount after receiving widespread criticism and even a bomb threat.
Edgar Antillon, owner of Rubbin' Buttz BBQ and Country Café in Milliken, Colorado hung a sign reading "White Appreciation Day! June 11th. Because all Americans should be celebrated!" last week – quickly gaining national attention on social media over the weekend with "White Appreciation Day" trending on Twitter.
On Sunday, he changed the description of the event, saying everyone was entitled to a 10 percent discount.
"We're not backtracking, we're not clarifying anything, this was the intention from the beginning," he told KUSA-TV in Denver.
The changed plan comes just days after the restaurant received a bomb threat, which forced an evacuation.
Antillon, who was born to Mexican parents, defended his idea, pointing to Black History Month and Hispanic Heritage month as examples. He said he figured "the least we could do is offer one day to appreciate white Americans."
"We need to end the white guilt because they're included in this American history and they should be included just like everybody else," he said.
Ricardo Romero, a civil rights activist in northern Colorado, called the plan "a perpetuation of racism."
Based on reporting by The Associated Press.
Like us on Facebook
Follow us on Twitter & Instagram