High winds, waves and tides bring flooding to Britain's west coast; some rivers burst banks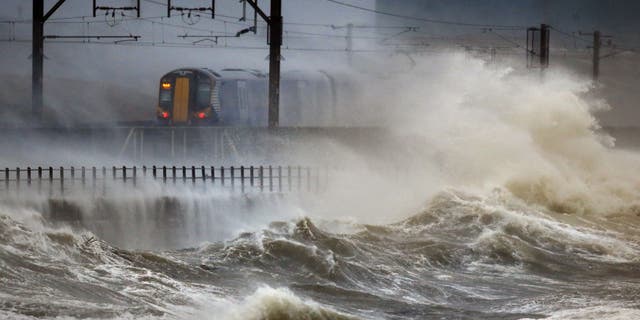 LONDON – High winds, waves and tides are lashing Britain's western coast in a winter storm that has flooded seaside towns and low-lying areas.
Wales, southwest England and Northern Ireland are the worst hit by the storm, the latest in a series of extreme winter conditions.
A combination of heavy rain, winds gusting up to 70 mph (113 kph) and exceptionally high tides sent water flooding into several seaside towns Friday, and some western rivers burst their banks.
The U.K. Environment Agency issued 14 severe flood warnings — meaning there is a threat to life and property — as well as more than 400 less serious flood warnings and alerts.
In Belfast, residents sandbagged properties and police told people in dockside neighborhoods they should be ready to evacuate.