High-Tech Gizmos Helped Joaquín 'El Chapo' Guzmán Avoid Cops, But Also Led To Arrest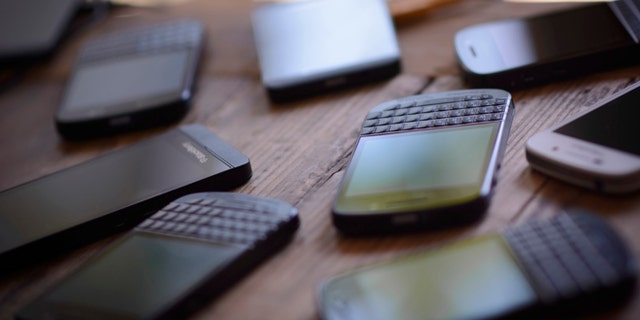 WASHINGTON (AP) – Mexico's most powerful drug cartel leader employed high-tech communications gadgetry and sophisticated counterespionage practices to elude an international manhunt for 13 years, The Associated Press has learned. In the end, however, life on the run unraveled for Joaquín "El Chapo" Guzmán in a decidedly low-tech way.
A traditional wiretap in southern Arizona pointed authorities to a cellphone being used by a top associate. Within a day, Guzmán was captured in a high-rise beachfront condominium in Mazatlán, Mexico.
Guzmán's penchant for technology and his efforts to stay ahead of the law were described to the AP by a senior law enforcement official with direct knowledge of Guzmán's years on the run and by a U.S. government official who was briefed on the case. Both spoke only on condition of anonymity because they were not authorized to discuss the situation by name.
"He didn't spare any expenses when it came to protecting himself," the law enforcement official said.
Some of the communications equipment Guzmán used was not generally available to consumers. The sophistication of the gear and Guzmán's diligence deeply impressed investigators who were pursuing him. Among other practices, Guzmán employed counter-surveillance scanners to detect transmitters hidden in rooms or carried by people with whom he was meeting.
"It was top-notch," the law enforcement official said.
Because Guzmán was so well protected, he managed to attend family events and marry a local beauty queen in a well-attended bash in his home state of Sinaloa, all while keeping his multinational, billion-dollar drug empire thriving.
U.S. and Mexican officials spent years hunting for a weak spot in his network. The U.S. government official said the Drug Enforcement Administration and Immigration and Customs Enforcement used traditional wiretaps to zero in on Guzmán. At times in the last year, agents were able to intercept BlackBerry messages and other communications.
Earlier this month, authorities raided one of Guzmán's suspected hideouts in Culiacán, the capital city of Sinaloa, where Guzmán operated with near impunity. Inside, they found a cellphone belonging to his communications chief, which helped lead to a trusted courier, the government official said.
The courier later described for authorities a series of houses Guzmán used as hideouts. At least one other arrest pointed Guzmán's pursuers to the Pacific Coast city of Mazatlán.
The most important clue came from an ICE wiretap monitored in Nogales, Ariz. That information directed Mexican marines to the exact condominium where Guzmán had been hiding since outrunning troops days earlier through interconnected tunnels beneath his Culiacán hideouts.
The officials would not discuss the specific methods used over the last 13 years.
The law enforcement official said Guzmán wasn't holed up in the rugged mountains of western Mexico while on the run. With the help of his own trusted security force and the likely assistance of some Mexican authorities, Guzmán had moved freely about parts of Mexico and even internationally.
"He moved for the most part with impunity (in Culiacán)," the official said. "He traveled at will. He had private planes. He was a businessman and he would go and meet people to discuss not just the drug trade. He was obviously interested in the money trade, the markets. He was looking at expanding the empire."
By the time of his capture, Guzmán's empire stretched from Canada through Latin America, Europe, parts of Asia and Australia. He is believed to have amassed a fortune worth billions.
U.S. and Mexican authorities were close to nabbing Guzmán in the past but arrived at resorts or other locations hours or days too late, the law enforcement official said. They were never closer than in recent weeks.
Last week, Guzmán's pursuers were on his heels during raids at the stash houses in Culiacán. The law enforcement official said Guzmán was believed to be just ahead of Mexican troops when he vanished in the underground network below the houses before absconding to the high-rise condo in Mazatlán, along the coast.
Follow us on twitter.com/foxnewslatino
Like us at facebook.com/foxnewslatino