High school wrestling coaches, teen dead in apparent murder-suicide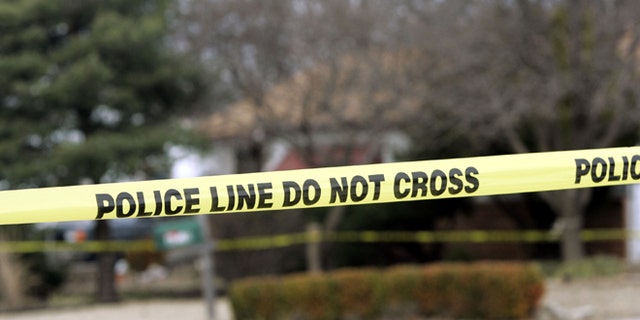 NEWYou can now listen to Fox News articles!
PORTLAND, Ore. (AP) – Two Oregon high school wrestling coaches are dead in an apparent murder-suicide and the body of a teenager who was last seen alive with one of them was also found, authorities said.
Kenneth Valdez, 45, was killed in a bedroom Thursday morning at his home in Hermiston, a northcentral Oregon city of about 17,500 near the border with Washington state.
Jason Huston, who volunteered along with Valdez as a wrestling coach at Hermiston High School and was also 45, was found dead in the bedroom from an apparent self-inflicted gunshot.
A 35-year-old woman, not yet identified by police, was also found shot in the same bedroom and was taken to a hospital for treatment.
The woman's son, 14-year-old James "JJ" Hurtado, was found dead from a gunshot wound in a remote area west of Hermiston Thursday night. The Umatilla County Sheriff's Office is handling the investigation into that homicide. Sheriff Terry Rowan said Friday he does yet know the motive for the slaying and "would hate to even speculate."
The boy had been missing since Thursday morning, when police say Huston picked him up at 10 a.m. to play disc golf. He was found in a wooded area adjacent to farmland along the Umatilla River, Rowan said.
Hermiston Police Chief Jason Edmiston said the boy's mother gave a detailed statement to investigators but did not disclose details of what she said.
The shootings at the Valdez home happened at about 11:15 a.m. Police aren't searching for other suspects, Edmiston said.
Huston was arrested in December 2009 on charges of menacing and unlawful possession of a firearm. He pleaded no contest to the gun crime and the menacing charge was dropped. He was sentenced to probation and 20 hours of community service.
School district spokeswoman Maria Duron said Hurtado was due to start his freshman year at Hermiston High on Aug. 29.
Valdez had worked as a volunteer coach since 2013 and Huston became a volunteer coach a year later, she said.
The school has been a wrestling powerhouse for the past decade and Valdez and Huston wrestled for the school's team when they attended.
"These gentlemen grew up in the wrestling program, so they've been in the community for a long time," Duron said.
Counselors and psychologists were at the high school Friday to speak with grief-stricken students and staff.