Heywood family close to compensation deal with Gu: lawyer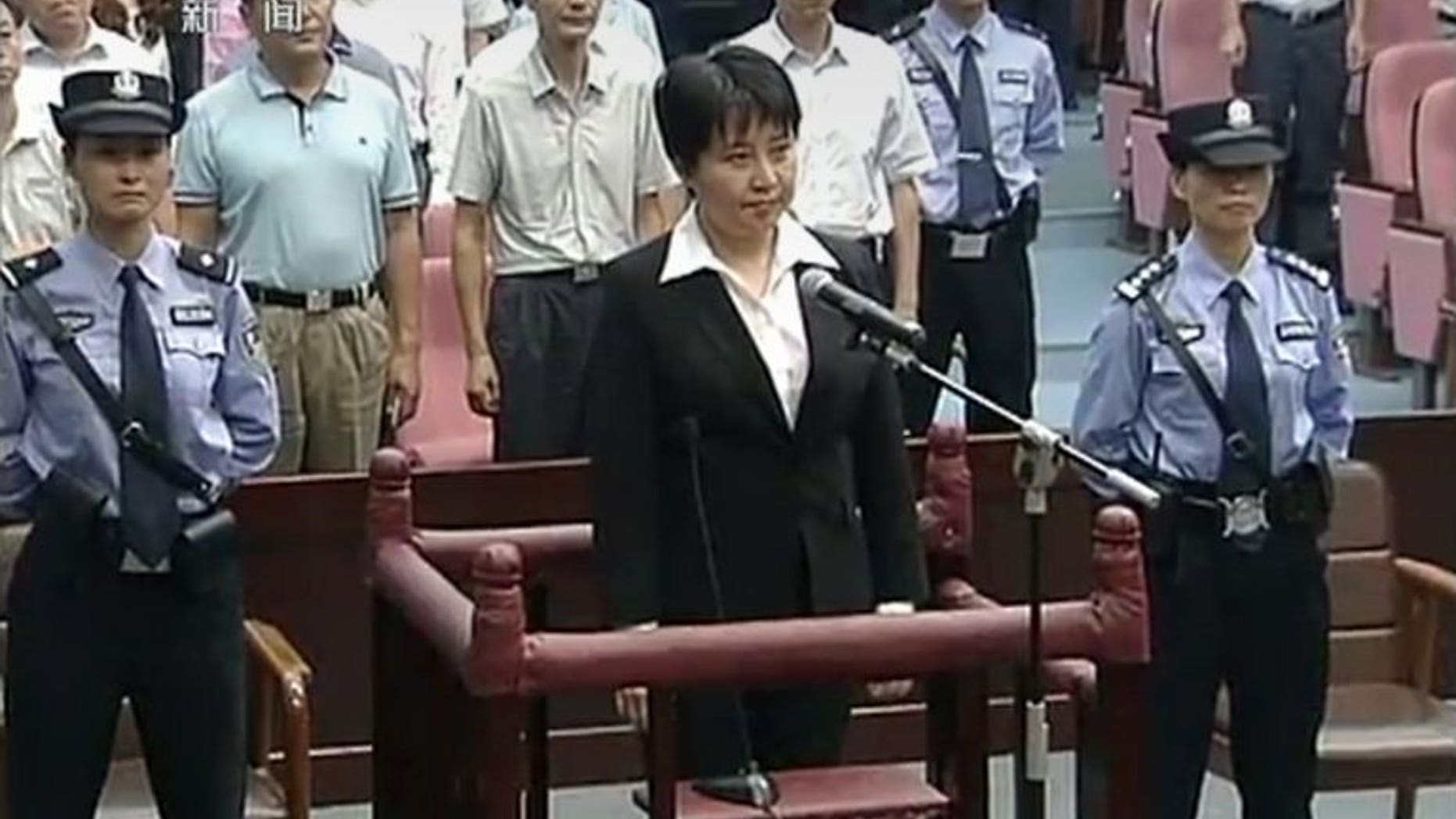 BEIJING (AFP) – Relatives of Neil Heywood, the British businessman murdered by the wife of powerful Chinese politician Bo Xilai, are close to agreeing compensation with her representatives, a lawyer said Monday.
The case triggered the downfall of Bo following claims he tried to block the police investigation. He goes on trial Thursday for corruption and abuse of power.
News of the likely settlement comes after a statement from Heywood's mother urging Chinese authorities to show "decisiveness and compassion" to mitigate the consequences of his death.
Bo's wife Gu Kailai was convicted last year of poisoning Heywood, who was once close to her family, and was given a suspended death sentence. The court heard that they had fallen out after a business deal went sour.
He Zhengsheng, a Heywood family lawyer, said on his verified account on Sina Weibo, China's equivalent of Twitter, that he had been negotiating with Gu's lawyer.
"Both sides have reached preliminary agreement and are actively discussing the final scheme which most benefits the victim," he said.
The Chinese government had helped the discussions, "and has been glad to see two parties trying to work things out through negotiation".
"The compensation issue is private business between both sides," he added.
He's law firm could not be reached by AFP for comment.
Ann Heywood told The Wall Street Journal newspaper that the killing of her son Neil had left his two children, aged eight and 12, without financial security.
She expressed her "disappointment" with Chinese officials for not engaging with the family over the murder in Chongqing in November 2011.
Bo, the former party chief of the southwestern city, will be the highest-profile communist official put on trial in China for decades.
Gu's lawyer in the criminal case, Li Xiaolin, was not involved in compensation negotiations but told AFP he had heard from another lawyer that the Heywood family was seeking 30 to 50 million yuan ($4.9-8.2 million).
Asked if he thought that demand would be met, he said: "For this amount, no. Gu doesn't have any properties herself: she's in jail now."
Bo, he added, was also in prison. "He doesn't have any cash at hand either," he said.