'He's going to kill me': Police officer testifies at trial of men accused in hacking death of British soldier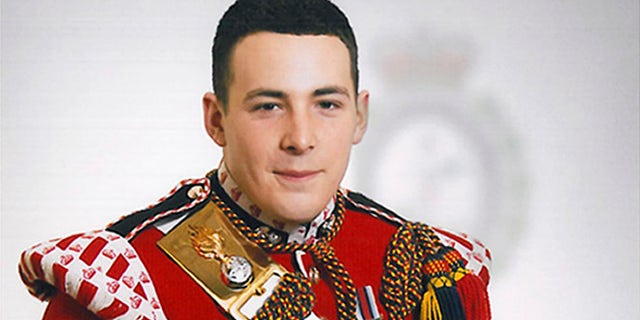 A London police officer testified Tuesday about how she thought she was going to die when one of the alleged killers of British soldier Lee Rigby charged at her with a meat cleaver and knife.
According to The Telegraph, Michael Adebolajo, 28, ran at the police car that Officer D49, identified to the court by only a number, was driving as it arrived at the scene "waving both his hands in the air in a chopping motion."
"I instantly thought 'he's going to kill me,'" the officer said.
Rigby was hacked to death on a London street in a May 22 attack.
The officer said the suspect was wide-eyed and shouting something.
Officer D49 said she and two other officers arrived at the scene and stopped suddenly before Adebolajo charged at the vehicle.
According to The Telegraph, she could not get her handgun out of her leg holster, but one of the other officers opened his car door and shot the suspect just as he reached them.
As the three officers surrounded Adebolajo, Officer D49 said she then saw a second suspect, Michael Adebowale, a few feet away holding a gun.
A colleague shot Adebowale and she Tasered him, according to testimony.
A video clip of Adebolajo talking to members of the public as he waited for the police to arrive was replayed in court, The Telegraph reported.
"The only reason we've killed this man today is because Muslims are dying daily by British soldiers," he said in the video, holding his weapons with his hands covered in blood.
"This British soldier is one -- he is an eye for an eye and a tooth for a tooth," he said.
Adebolajo and Adebowale both deny murdering the soldier, as well as counts of attempted murder of a police officer and conspiracy to murder.