Hero dog that rescued 7 people after Ecuador quake dies from exhaustion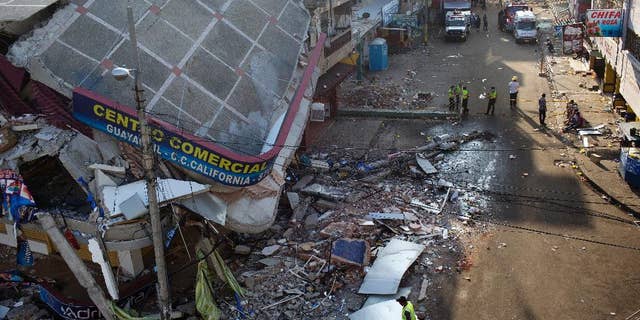 A white Labrador was honored as a hero for rescuing seven people in the aftermath of the devastating earthquake in Ecuador last week before dying from exhaustion at the age of 4.
Dayko, a dog that worked for the Ibara fire service, spent several days searching for survivors after the magnitude-7.8 earthquake, The Telegraph reports.
The fire service's Facebook page said the resilient pup collapsed on Friday and died from a "massive coronary myocardial infarction and acute respiratory failure."
The firefighters added, "This four legged friend gave his life in the line of duty. Thank you Dayko for your heroic efforts in Pedernales and in various emergencies where you were present."
The April 16 earthquake killed at least 654 people and wounded more than 2,000 others. Ecuador's president has said reconstruction could cost billions of dollars.
"You held high the name of the K9 unit," the firefighters told their dog.
Click for more from The Telegraph.