Hero dog saves lives following earthquake in Mexico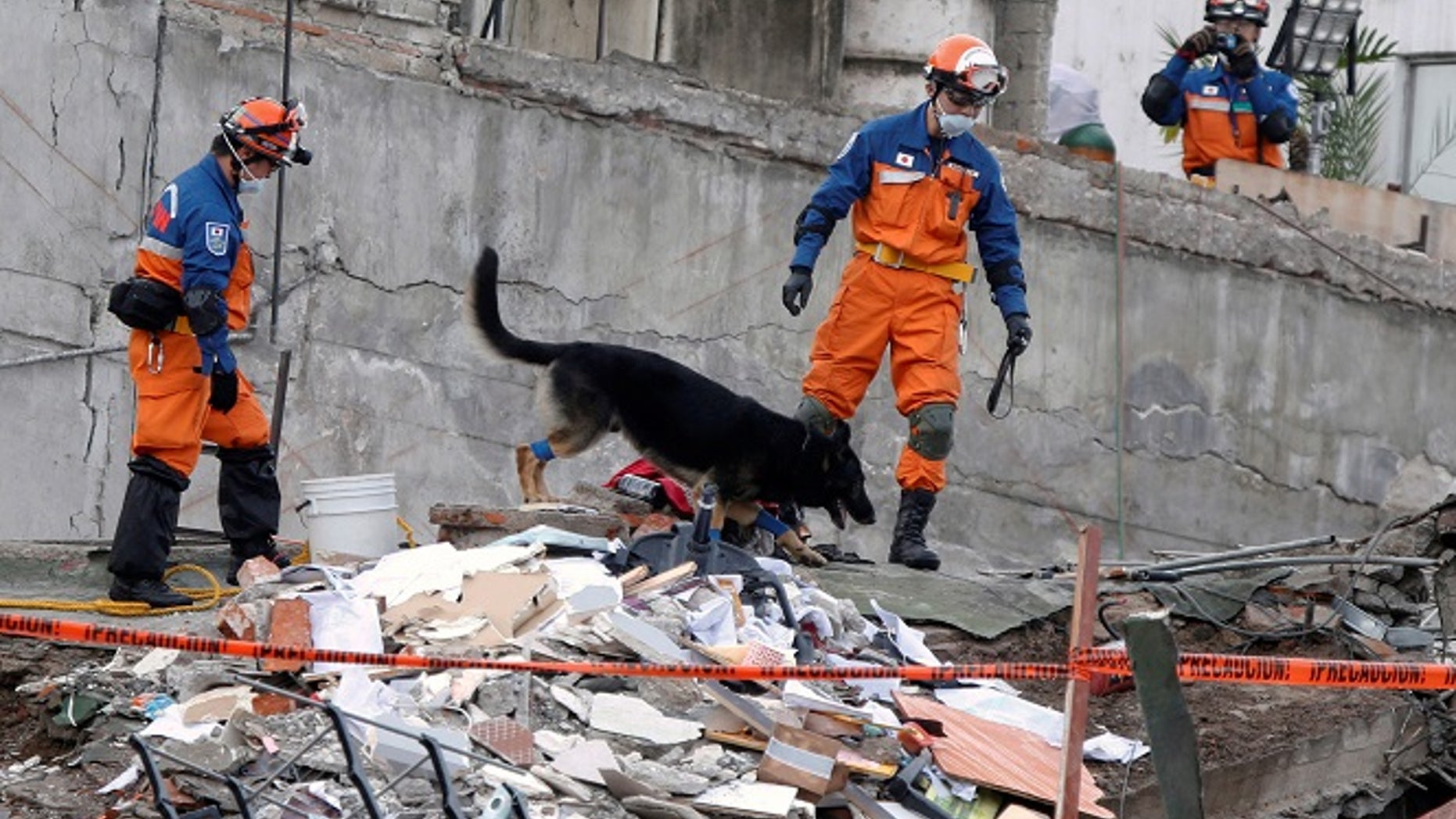 Such a good girl!
Frida, the beloved Labrador rescue dog, has been dispatched to Mexico City to help search for survivors caught in the rubble, the Los Angeles Times reported.
The brave pooch is part of the Mexican Navy's Canine Unit. Frida, 7, has been credited with finding 52 people - 12 alive – in her career. The dog has been dispatched to a few natural disasters, including the aftermath of an earthquake in Ecuador in 2016.
SEARCH FOR MEXICO SURVIVORS CONTINUES AS STORY OF MISSING GIRL PROVES FALSE
Two weeks ago, the canine found a police officer's body in Juchitan after an earthquake in Oaxaca.
Frida's handlers have put the pup to work in Mexico City wishing she would discover survivors following a magnitude 7.1 earthquake that hit the region Tuesday, killing at least 273 people, including 137 in the capital.
So far 15 dogs have been stationed to search for bodies in the capital but Frida has quite a following. The Mexican Navy tweeted a series of photos of Frida, which garnered over 8,000 likes on Twitter.
On Tuesday, Frida was sent to the Enrique Rebsamen school in Mexico City that collapsed in the earthquake. Other emergency workers found 11 children alive and 25 people dead.
PHOTO PURPORTS TO SHOW CHURCH DAMAGE FROM MEXICO QUAKE

Frida worked long hours Thursday before being sent to rest.
Israel Arauz Salina, Frida's handler, said Frida follows dogs when they appeared to have found a person.
"They act afraid," Salinas said when dogs find a body. "That indicates to us that there is a cadaver."
The veteran dog also trains other Labradors, ages 1 to 5, in her unit. While out on patrol, Frida wears special headgear, a harness and booties to help her dig.