Held on obscenity charges, Egyptian author freed from prison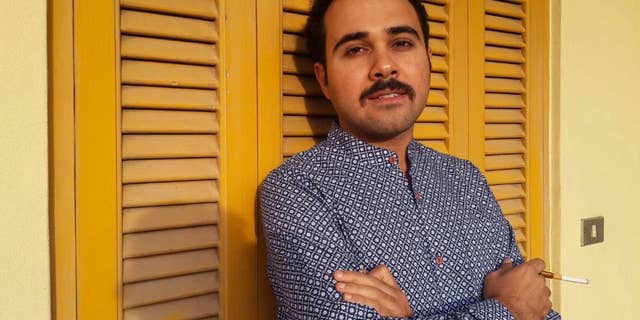 CAIRO – An Egyptian author walked out of a Cairo police station on Thursday after a court suspended his two-year prison sentence pending review of his appeal on obscenity charges.
The year-long case of Ahmed Naji, after a magazine published a sexually explicit excerpt of his novel, "The Use of Life," has drawn international condemnation and accusations of a crackdown on freedom of expression. It was seen as part of a larger crackdown on civil rights in Egypt under the rule of army chief-turned-President Abdel-Fattah el-Sissi.
Surrounded by his friends, Naji was rushed into a car with tinted windows and made no comments to reporters.
The sentence angered Egyptian authors and artists, who called it a blatant encroachment on the freedom of expression and artistic creativity enshrined in Egypt's new constitution. A statement signed by 13 rights groups called for Naji's immediate release.
In May, Woody Allen, Philip Roth and Stephen Sondheim were among more than 120 authors, artists and journalists calling on the Egyptian government to drop charges against Naji. The literary and human rights organization PEN's Executive Director Suzanne Nossel said in a statement that Naji's imprisonment was a "blow to the dynamic literary and arts scene in Egypt."
Naji was initially acquitted, but prosecutors appealed and a higher court in February sentenced him to two years in prison. The court will review Naji's appeal on Jan. 1
The imprisonment of Naji came at a time when Egyptian courts issued a series of rulings against writers, scholars, and poets mostly on charges of contempt of Islam.
El-Sissi has presented himself as a progressive Muslim leader who promised a "religious revolution" to modernize the religious discourse, but cases like Naji's and others have damaged his standing among many of the liberals and artists who originally supported his rise to power.