Heiner Geissler, top aide to Germany's Kohl, dies at 87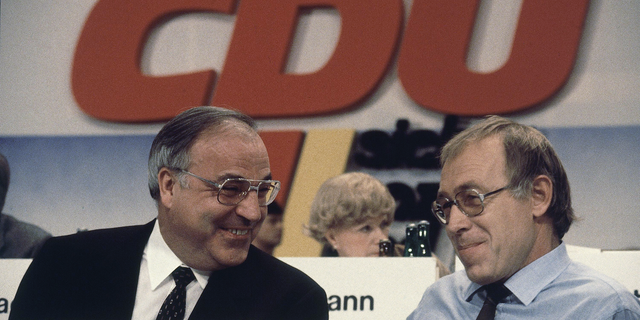 NEWYou can now listen to Fox News articles!
BERLIN – Heiner Geissler, a top official in Germany's main conservative party under former Chancellor Helmut Kohl, has died. He was 87.
Geissler's son, Dominik, told news agency dpa on Tuesday that he had died. Geissler served as the general secretary of Kohl's Christian Democratic Union's from 1977 to 1989, shaping strategy and running election campaigns.
Geissler, who sought to modernize the CDU's image, also was minister for families and health from 1982 to 1985. He fell out with Kohl in 1989.
Geissler later became a sought-after arbitrator in wage and other disputes. He was known for his liberal views and joined the anti-globalization group Attac in 2007.
Chancellor Angela Merkel's chief of staff, Peter Altmaier, paid tribute to Geissler, saying on Twitter that he "shaped the CDU."