Heavy rainfall in Greek capital floods basements, disrupts public transport networks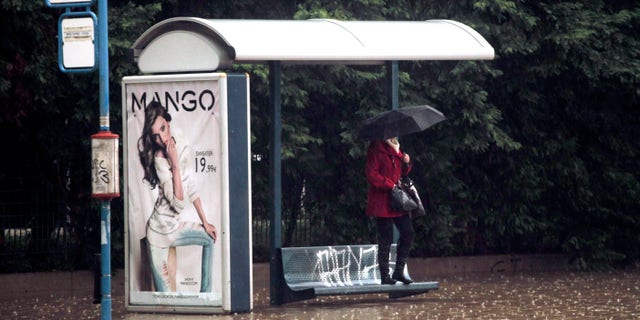 ATHENS, Greece – Torrential rainfall caused extensive flooding in Greece's capital Friday, inundating basements and forcing authorities to close major roads and a central subway station in Athens.
A young woman who had been trapped in her car on a flooded suburban road died shortly after being extracted by other motorists and taken to a hospital, police said. The cause of her death wasn't immediately clear.
The fire department said it received more than 900 calls to pump out water in the greater Athens region. Up to 60 millimeters (2.3 inches) of rain fell in a few hours, more than the monthly average of 50 millimeters (1.9 inches).
An abandoned house collapsed in the city center, but no injuries were reported.
Police closed underpasses and highways in low-lying parts of the city after they were submerged, while parked cars were swept away by racing waters.
The capital's tram system was shut down for more than an hour, while urban rail schedules were disrupted after a tree fell on the tracks. The rain also caused power cuts in parts of the city.
In Parliament, a worker clearing water from the roof of the main assembly hall during a session tripped and went through a glass skylight, but was pulled to safety by a policeman.
The accident occurred as Cabinet members were preparing to answer questions.
"The worker could have landed on our heads," Sports Minister Yiannis Ioannidis said.