Health of former Israeli President Shimon Peres deteriorates after major stroke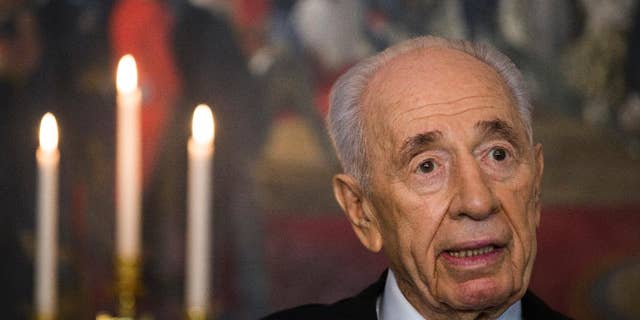 NEWYou can now listen to Fox News articles!
JERUSALEM – A person close to former Israeli President Shimon Peres says his condition has deteriorated, two weeks after suffering a major stroke.
The person did not disclose further details about Peres' worsening condition. He spoke Tuesday on condition of anonymity because he was not authorized to discuss Peres' health with the media.
The 93-year-old Peres was hospitalized two weeks ago after suffering a stroke that led to bleeding in his brain. He has been sedated and on a respirator during most of his hospitalization.
Peres, a Nobel Peace Prize laureate, is the elder statesman of Israeli politics, one of the country's most admired leaders and the last surviving link to its founding fathers.
Over a seven-decade career, he has held virtually every senior political office, including three stints as prime minister.