Head of Venezuela congress sues news outlets for defamation after they link him to drug cartel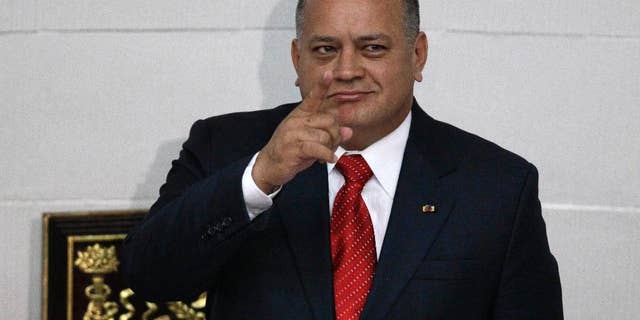 NEWYou can now listen to Fox News articles!
CARACAS, Venezuela – The powerful head of Venezuela's congress is suing three news outlets for publishing reports linking him to the drug trade.
National Assembly chief Diosdado Cabello said Tuesday that he will file a lawsuit against the outlets that published reports in January saying his bodyguard had defected to the United States to testify that his former boss heads a drug ring of political and military officials.
Cabello has denied any ties to the drug trade.
The announcement on his Twitter account says he will go after the Spanish newspaper ABC, the Venezuelan weekly Tal Cual and the popular online news site La Patilla.
Critics of Venezuela's socialist government say the lawsuit is part of a larger strategy of censorship and suppression of free expression.