Head of German spy agency to be replaced in July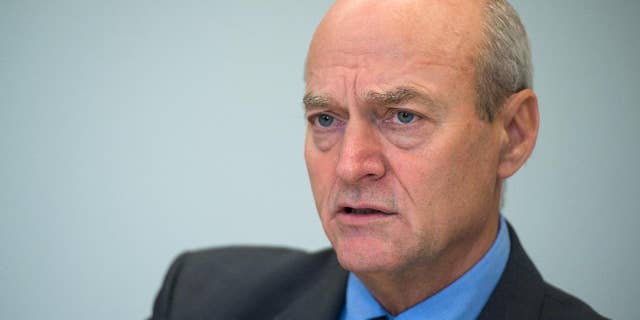 NEWYou can now listen to Fox News articles!
BERLIN – Chancellor Angela Merkel's office says the head of Germany's spy agency is stepping down and will be replaced by a Finance Ministry department head.
Gerhard Schindler, who has led the Bundesnachrichtendienst, or BND, since 2012 will step down July 1, Merkel's office said Wednesday. The Finance Ministry's Bruno Kahl has been selected to replace him.
Merkel's office did not give a reason for the change, but says it comes among upcoming "major challenges that affect all areas of work" including new security threats, the agency's move of most operations to Berlin, and an overall restructuring.