Head of Argentina's army, Cesar Milani, steps down; long accused of human rights violations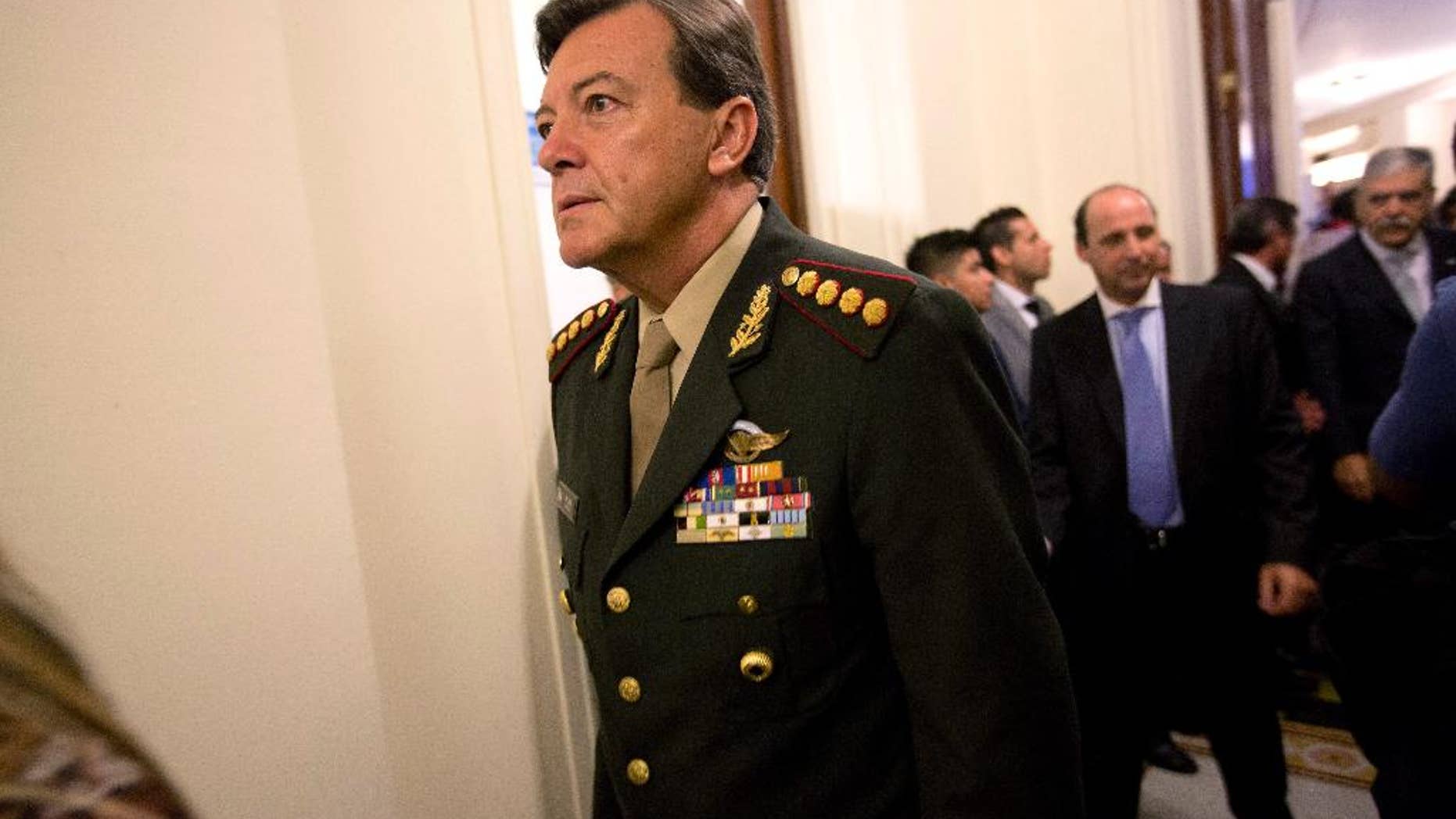 BUENOS AIRES, Argentina – The head of Argentina's army, long accused of human rights violations, has resigned.
A brief army statement issued Tuesday says Maj. Gen. Cesar Milani submitted his resignation for personal reasons.
The 60-year-old Milani has been charged in the disappearance of soldier Alberto Ledo in 1976 in the northern province of Tucuman and with torturing two members of the same family in the northeastern province of La Rioja. The cases have yet to be tried in court. Milani denies the allegations.
President Cristina Fernandez's decision in 2013 to name him head of the army was sharply criticized by human rights groups.
Thousands of people were killed or disappeared during the South American nation's military dictatorship between 1976 and 1983. In the late 1970s, Milani was a lieutenant and intelligence expert.