Head BBC's governing body calls for radical overhaul over sex abuse allegations scandal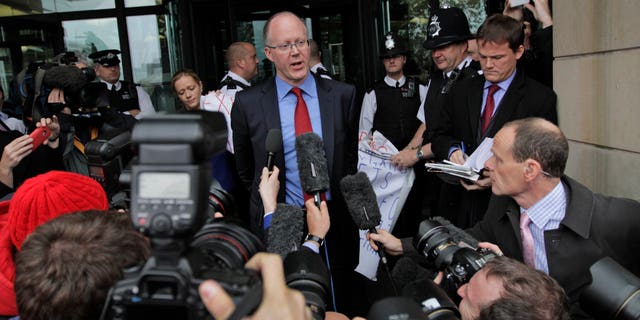 LONDON – The head of the BBC's governing body says the broadcaster needs a radical overhaul following the resignation of its chief executive in wake of a scandal over a botched report on child sex-abuse allegations.
Chris Patten vowed to restore confidence and trust in the BBC, which is reeling from the resignation of George Entwistle and the scandals prompting his ouster.
Entwistle resigned Saturday night amid a storm of controversy after a news program wrongly implicated a British politician in a child sex-abuse scandal, deepening a crisis sparked by revelations it decided not to air similar allegations against one of its own stars.
Patten told the BBC on Sunday that his job is to ensure the BBC "has a grip" and gets back on track.