Havana shows concern over hunger strike by US government contractor Gross, jailed in Cuba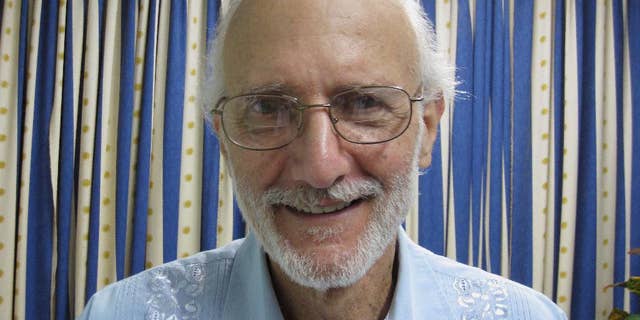 HAVANA – The Cuban government is expressing concern over a hunger strike launched by a U.S. government subcontractor imprisoned on the island.
Alan Gross is a 64-year-old from Maryland who is serving a 15-year sentence in Cuba. He was convicted of crimes against the state after he was caught setting up illegal Internet access for the country's small Jewish community.
Gross announced Tuesday that he had begun his fast the previous week to protest his ongoing incarceration. He expressed frustration at both his own and the Cuban governments' failure so far to resolve his case.
The Cuban Foreign Ministry issued a statement Wednesday reiterating its willingness to negotiate a solution with the U.S. government. It said Gross has been receiving all due medical attention.