Hardline Muslims rally in Bangladesh seeking anti-blasphemy law amid nationwide shutdown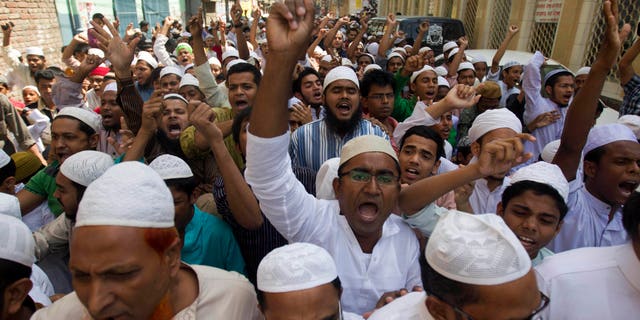 DHAKA, Bangladesh – Thousands of members of a hardline Muslim group are rallying in Bangladesh's capital to demand authorities enact an anti-blasphemy law punishing people who insult Islam.
Saturday's rally is taking place amid heightened security in Dhaka and elsewhere after the Hifazat-e-Islam members targeted a group of bloggers who they say are atheists. The bloggers, who deny they're atheists, are seeking capital punishment for those found guilty of war crimes during the nation's 1971 independence war and also want a ban on Jamaat-e-Islami, the country's largest Islamic party.
Top Jamaat-e-Islami leaders are accused of crimes against humanity during the 1971 war against Pakistan.
Meanwhile, about 25 liberal groups are enforcing a daylong shutdown across Bangladesh on Saturday to denounce the Hifazat-e-Islam rally.