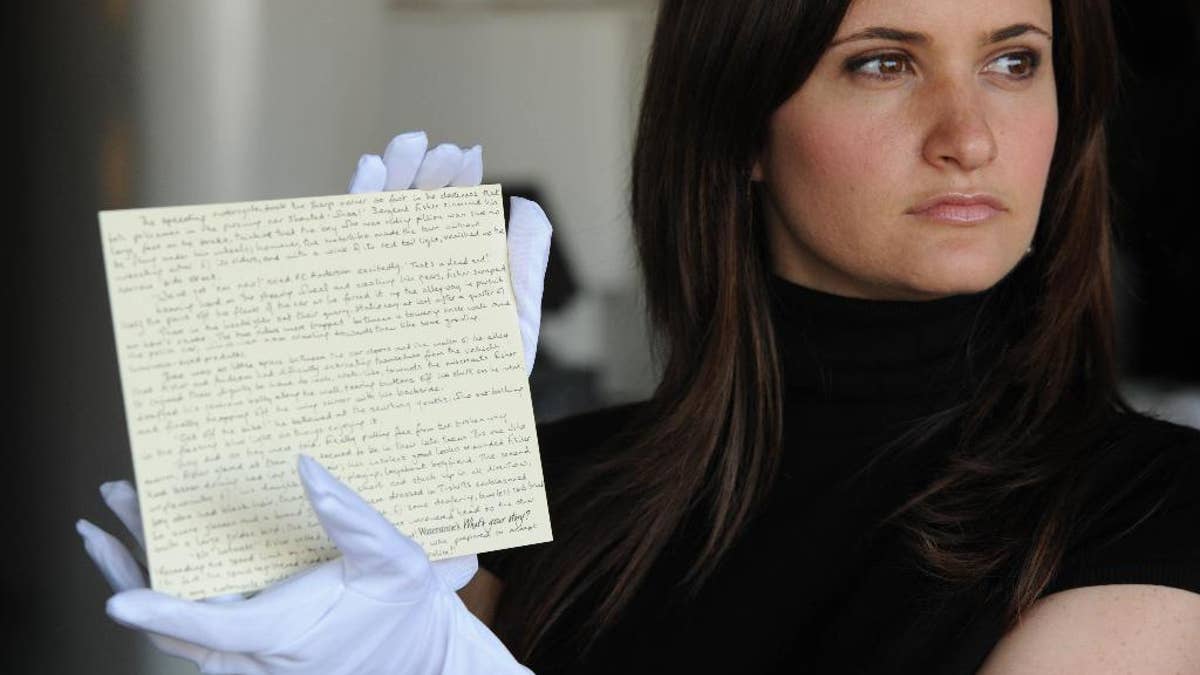 LONDON – A handwritten Harry Potter prequel penned on a piece of card by J.K. Rowling has been stolen during a burglary in England.
Rowling wrote the 800-word story for a 2008 charity auction, where it sold for 25,000 pounds ($49,000 at the time).
NORWAY TEENS SAY THEIR GRADUATION BLOWOUTS BEAT THEM ALL
West Midlands Police said Friday that it was stolen, along with some jewelry, during a burglary in Birmingham, central England between April 13 and 24.
Investigating officer Paul Jauncey has appealed to any Potter fans who see the story or are offered it for sale to contact police.
Set three years before Harry is born, the story tells how the boy wizard's father James Potter and godfather Sirius Black get into trouble with a policeman before escaping with broomsticks, drumsticks and a little bit of magic.