Hand grenade attacks kill two, wound 28 in Pakistan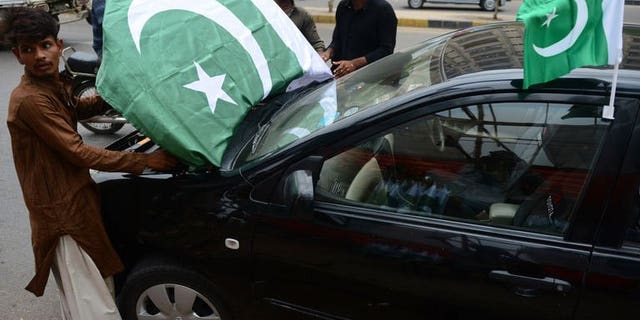 KARACHI, Sindh (AFP) – Twin hand grenade attacks killed at least two people and wounded 28 others belonging to a Shiite Muslim community in Pakistan's port city of Karachi on Tuesday, officials said.
The first attack took place in the Karimabad neighbourhood during rush hour, creating panic in the area.
"A hand grenade fell inside worship place of Ismaili community, killing a woman and a child and wounding 26 others," senior local police official, Aamir Farooqi told AFP.
The Ismaili community is a faction of Shiite Muslims that follows billionaire Prince Karim Aga Khan, who lives in France, and considers him as spiritual leader.
A local intelligence official also confirmed the attack and casualties.
Another hand grenade targeting Ismailis worshipping in the western district of Metroville injured two people, local police official Asif Ejaz Sheikh said.
Nobody has so far claimed responsibility for the attacks but Karachi, a city of 18 million people, is rife with murder and kidnappings and has been plagued for years by ethic, sectarian and political violence.