Hamburg unveils memorial to Jews, Roma killed in Holocaust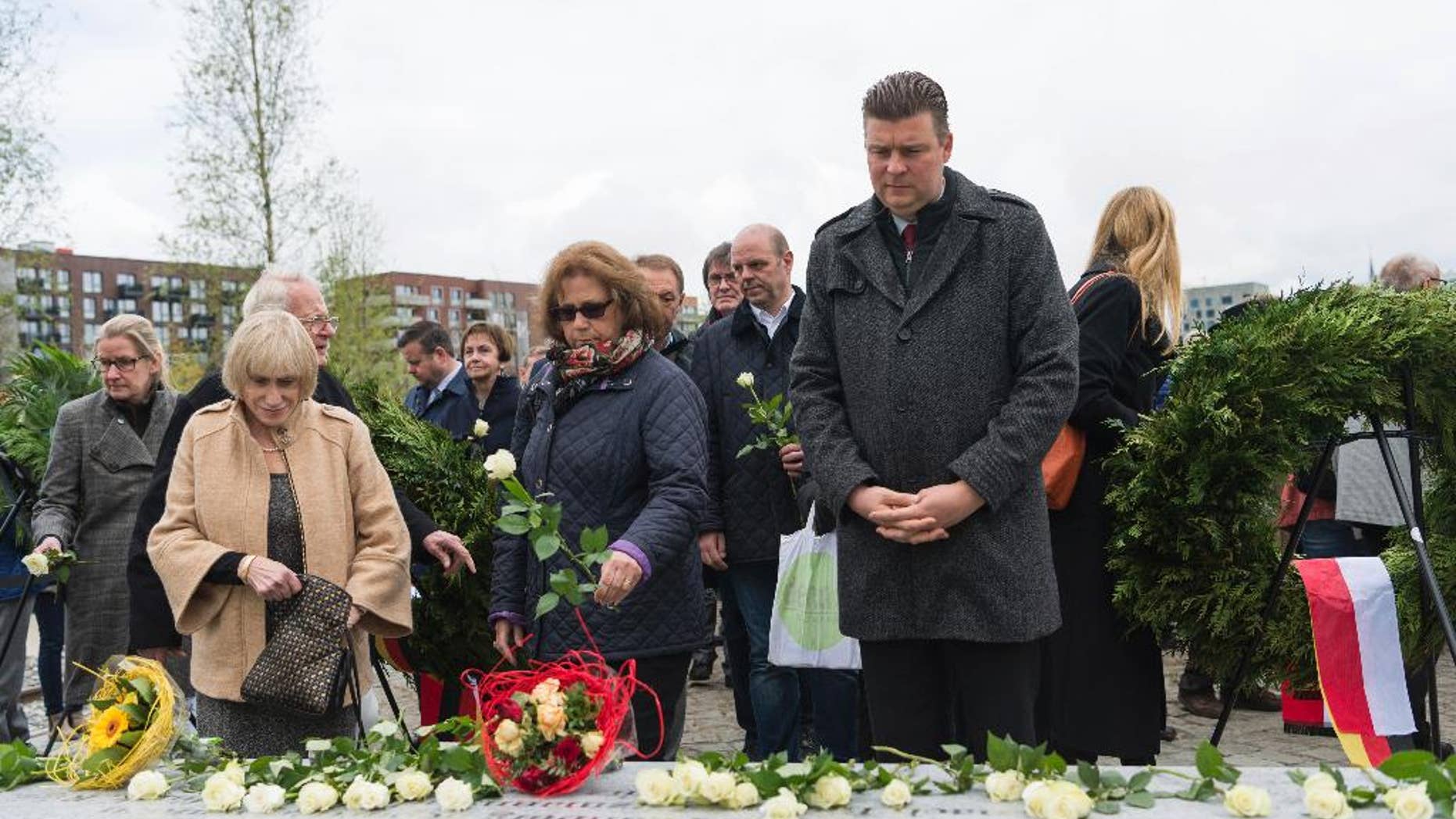 BERLIN – The German city of Hamburg has unveiled a memorial to Jewish and Roma residents who were killed during the Nazi Holocaust.
The site of the memorial is a former train station, from where 8,071 people were deported on 20 trains to ghettos and concentration camps. The deportations took place from 1940 to 1945. Few survived.
A plaque lists the names of more than 7,700 identified victims. The memorial also includes a piece of the original tracks and a special path leading to a nearby documentation center that is slated to open in 2020.
Hamburg's mayor, Olaf Schulz, said during the opening ceremony Wednesday that the location "is a place of shame and grief, but from now on also a dignified place of remembrance," the German news agency dpa reported.