Haiti won't hold state funeral for former dictator 'Baby Doc' Duvalier, lawyer says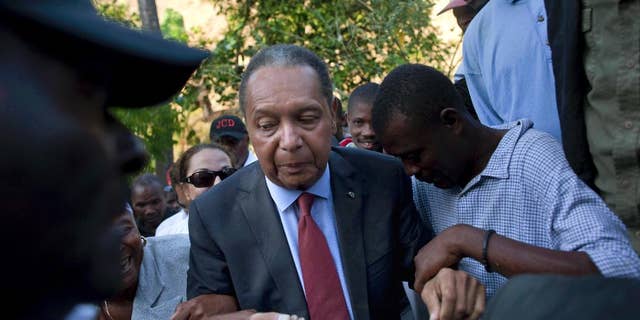 PORT-AU-PRINCE, Haiti – The long-time lawyer for Jean-Claude "Baby Doc" Duvalier says Haiti will not hold a state funeral for the former dictator.
Attorney Reynolds Georges says he had been told that the Haitian government had been planning a public ceremony for Duvalier following his Oct. 4 death from an apparent heart attack.
Georges tells The Associated Press that the government of President Michel Martelly apparently changed course. He said in an interview Thursday that Duvalier's family and friends are organizing a "simple, private" funeral on Saturday.
He says he's not sure if Martelly will attend but he does expect mourners from around the country. A government spokesman declined comment.
Duvalier presided over a regime widely acknowledged as brutal and corrupt until his ouster in 1986. He returned from a 25-year-exile in 2011.