Hacked-off legs, head, torso found in Rome trash bins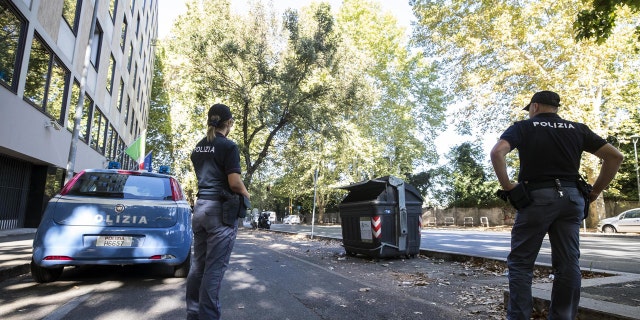 What is believed to be a woman's hacked-off legs were found in a Rome trash bin on an upscale street -- and a head and torso were found in the trash elsewhere in the Italian capital, police said Wednesday.
The grisly discovery was made Tuesday, when a woman rummaging through the trash bin spotted the legs and alerted police. Italian media reported she was in shock after the grim find.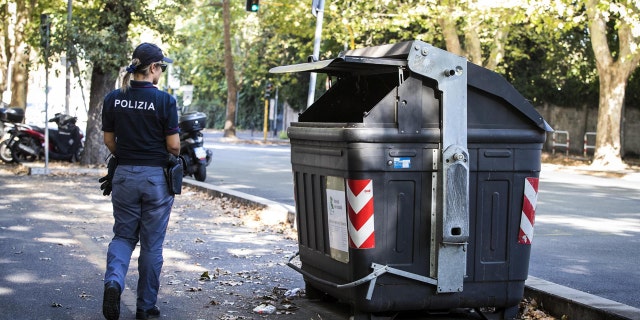 The legs had likely been sawed off with an ax and dumped in the container the previous night, "judging from the initial state of decomposition," a police spokesperson told the Repubblica newspaper.
A man, believed to be the victim's 60-year-old brother, was caught on surveillance footage Monday night throwing something into the bin, law enforcement sources told ANSA. He is now being questioned by police.
Officers could be seen holding up a white sheet near one trash bin Wednesday to block the view of onlookers.
The Associated Press contributed to this report.