Gyorgy Szabad, speaker of Hungary's first post-communist parliament, dies at 90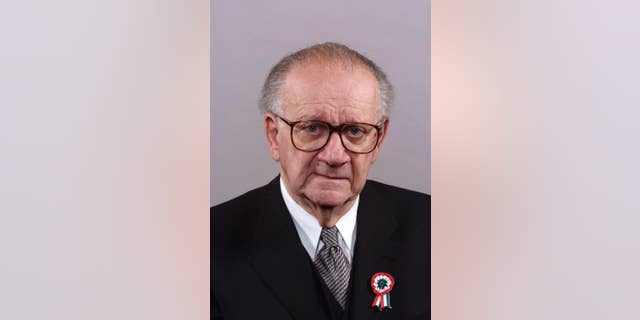 BUDAPEST, Hungary – Gyorgy Szabad, a historian who survived forced labor during the Holocaust to become the speaker of Hungary's first post-communist Parliament, has died at age 90.
Szabad's death on Friday was announced by Parliament, where he was speaker between 1990 and 1994. No cause of death was given.
Szabad, a university history professor, also played a key role in the 1989-1990 negotiations which led to the end of Hungary's communist regime.
Tributes from all sides of the political spectrum highlighted his contributions to democracy.
Szabad was "one of the leading figures of national thought and the new Hungarian democracy," said a joint statement from President Janos Ader, Prime Minister Viktor Orban and Parliamentary Speaker Laszlo Kover.
The opposition Together party, meanwhile, said Szabad, in his role as speaker, helped ensure "that the huge political and social changes happened in the form of a peaceful transition."
Szabad was born to a Hungarian-Jewish family in Arad, Romania, on Aug. 4, 1924, and moved to Budapest as a child. His university application was rejected because of a Hungarian policy which limited the number of Jews in higher education.
Instead, Szabad worked for a time as an apprentice gardener.
In October 1944, he escaped from a forced labor brigade, to which many Hungarian Jewish men were sent during the Holocaust. In 1945, he was captured by Soviet troops for more forced labor, but again was able to escape.
He is survived by his second wife, Andrea Sujan and their daughter Julia.
Funeral arrangements were not immediately announced.