Gunmen Take 2 Spanish Aid Workers At Kenyan Camp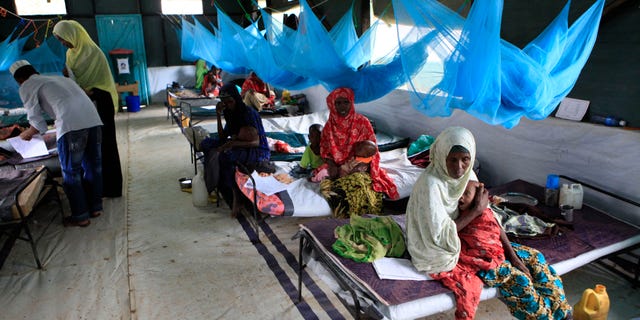 NAIROBI, Kenya -- Suspected Somali gunmen kidnapped two Spanish logistics workers from Doctors Without Borders in the world's largest refugee camp Thursday, triggering a police pursuit by land and air shortly after a spate of similar attacks on Kenya's coastal resorts.
The gunmen hijacked the workers' vehicle and shot the driver in the neck, according to Baijo Mohamed, a youth leader in the Dadaab refuge camp. Regional police chief Leo Nyongesa said he believes the attackers came from Somalia because that was the direction they fled after the attack.
The Dadaab camp lies about 50 miles from the border of Kenya's lawless neighbor.
"We are following them by the road and air. We have closed the borders. We are tracking them down," Nyongesa said.
A Doctors Without Borders statement offered few details but said the injured driver was hospitalized and stable.
"Two international staff are missing. A crisis team has been set up to deal with this incident. We cannot provide any more information for the moment," the group said.
In Spain, a Foreign Ministry official confirmed that two Spanish women who do logistics for the group were abducted. The official spoke on condition of anonymity in line with ministry rules.
A security official in Nairobi who spoke on condition on anonymity because he wasn't authorized to speak to the media, said that initial reports indicated two Kenyans also were abducted. He later said that report was inaccurate.
Thursday's attack follows the kidnappings of a British tourist and a French woman from Kenyan resorts near the Somali border and would appear to represent the escalation of a new tactic by Somali militants or pirates. Pirates have long sought ransoms in the millions of dollars for high-value hostages typically taken at sea.
Gunmen took the French woman from her home near the resort town of Lamu on Oct. 1. Kenyan authorities gave chase but said the militants escaped into Somalia. The government blamed the militant group al-Shabab. In early September, attackers believed to have been Somali pirates shot dead a British man and kidnapped his wife from a resort north of Lamu.
Dadaab is filled with hundreds of thousands of Somalis and would qualify as Kenya's third most populous city. Kenyan officials have won international praise for accepting so many Somalis fleeing hunger and war, but Kenyans around Dadaab have increased their complaints that the Somali population increases insecurity on Kenyan land.
Dadaab -- a sprawling camp of makeshift and semi-permanent homes -- holds more than 450,000 people. Tens of thousands of Somalis fleeing the famine in that country have flooded the camp in recent months.