Gunmen kill Pakistani soliders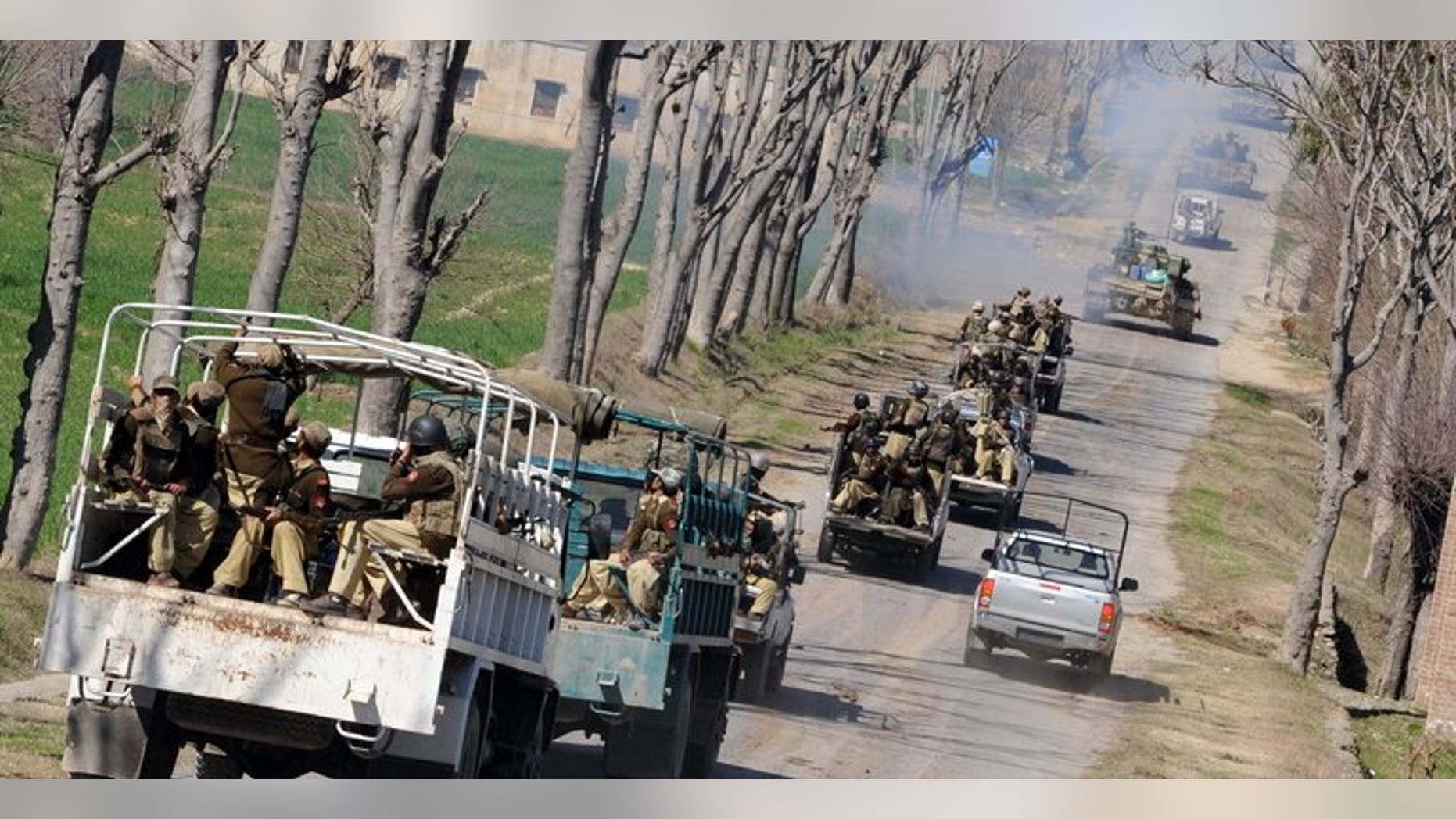 KHAR, Pakistan (AFP) – Gunmen ambushed a vehicle carrying government paramilitary forces in a restive Pakistani tribal region near the Afghan border on Thursday, killing two soldiers, officials said.
The attack took place in Kamar village, around 40 kilometres (25 miles) northwest of Khar, the main town of Bajaur tribal region where Taliban and Al-Qaeda linked militants have carved out hideouts.
"An FC vehicle was on a routine patrol when gunmen sitting along the roadside opened fire on it, killing two troops and wounding four others," senior local administration official Sohail Ahmad Khan told AFP.
The Frontier Corps or FC is a paramilitary force charged with maintaining law and order and its members are frequently attacked in Pakistan's troubled northwest.
Khan said the number of gunmen who attacked the vehicle was not clear.
Another senior local administration official, Abdul Hafeez Khan, confirmed the incident and casualties and said security forces had launched a search operation in the area after the incident to "get to the culprits".
Bajaur is one of the seven semi-autonomous tribal regions where the Pakistani military has been battling Taliban and Al-Qaeda linked militants for years.
Washington considers these areas a major hub of rebels plotting attacks on the West and in Afghanistan.
Tackling homegrown Islamist militancy is one of the major tasks for Pakistan's new government, which was sworn in earlier last month after the elections.