Gunmen clash with Egypt army near Israel: security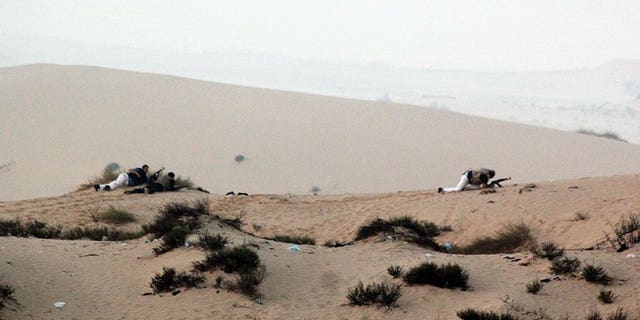 CAIRO, Qahirah (AFP) – Gunmen clashed with the Egyptian army on Sunday near the Israeli border, security sources said, in the latest violence to erupt in the Sinai peninsula since the ouster of president Mohamed Morsi.
The fighting broke out in the area of Al-Wifaq, in northern Sinai, after militants tried unsuccessfully to blow up a police vehicle with explosives.
Clashes between the gunmen and the army were ongoing, the sources said, with Bedouin elders trying to negotiate a ceasefire.
There no immediate reports of casualties.
The restive Sinai peninsula, home to Egypt's luxury Red Sea resorts, has been hit by a surge of violence since Morsi's ouster on July 3, with militants killing a police officer early on Friday.
A Coptic Christian man found decapitated a day earlier, while two people died in an attack on a checkpoint in the peninsula on Wednesday.