Gunmen attack Kabul's Intercontinental Hotel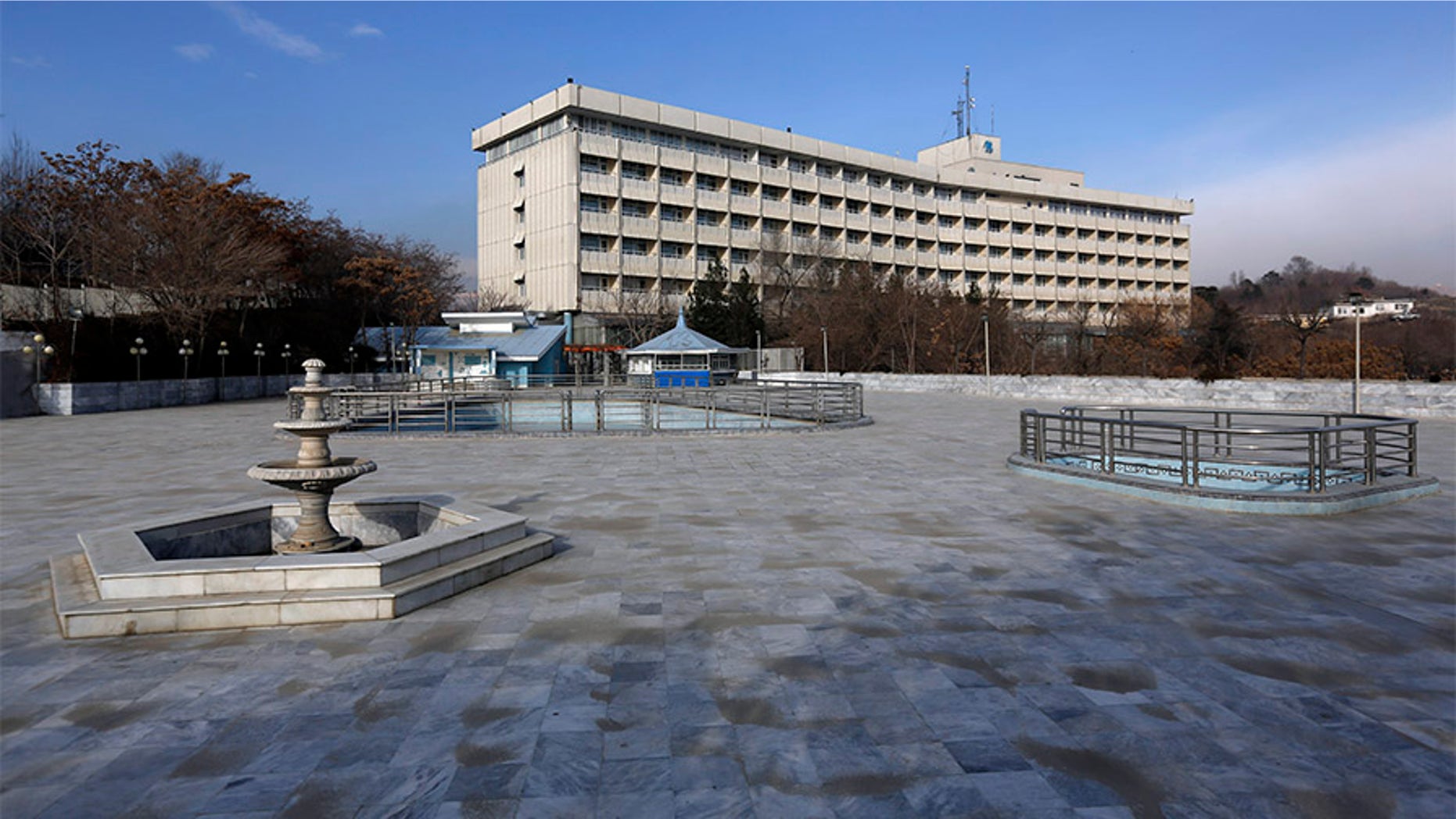 Security forces battled four gunmen who stormed the popular western-style Intercontinental Hotel in the Afghan capital Kabul Saturday and seized hostages as staff and guests fled and the building erupted in flames.
Afghan ministry spokesman Najib Danish told reporters the hotel came under attack around 9 p.m. local time but could not provide additional details.
Nasrat Rahimi, a deputy spokesman for the Interior Ministry, confirmed that there were four attackers. One was killed by Afghan security forces and three others are still battling the forces from inside the hotel, he added.
He only said three people are reported wounded so far, but that the number of casualties might rise.
Hotel manager Ahmad Haris Nayab, who managed to escape unhurt, said the attackers had managed to get inside and people were fleeing amid bursts of gunfire on all sides, Reuters reported.
The wire service reported that there was no immediate claim of responsibility for the attack, the latest in a long series to have hit Kabul.
U.S. officials in Kabul told Fox News the hotel was on fire as security forces and the gunman exchanged gunfire.
They said that based on initial reports, there were no U.S. troops or civilians hurt in the attack.
"We are aware of the fire and developing security situation at the Intercontinental Hotel in Kabul," said Capt. Tom Gresback, a U.S. military spokesman in Kabul. "Afghan National Defense and Security Forces are leading the response efforts. According to initial reports, no Resolute Support or USFOR-A members were injured in this incident."
Local media reported "insurgents" had entered the building and were holding people hostage. TOLONews reported heavy gunfire was ongoing.
An official at the Afghan spy agency told Agence France Presse that the attackers were "shooting at guests."
A guest hiding in his room in the hotel told AFP he could hear gunfire.
"I don't know if the attackers are inside the hotel but I can hear gunfire from somewhere near the first floor," he said without giving his name. "We are hiding in our rooms. I beg the security forces to rescue us as soon as possible before they reach and kill us."
More than 100 IT managers and engineers were on site when the attack occurred, Ahmad Waheed, an official at the telecommunications ministry, said, according to Reuters.
On Thursday, the U.S. embassy in Kabul issued a warning to U.S. citizens, saying ``We are aware of reports that extremist groups may be planning an attack against hotels in Kabul,'' Reuters reported.
This is the second time the Intercontinental Hotel in Kabul has been attacked.
In 2011, eight Taliban insurgents stormed the hotel, setting off explosions and exchanging gunfire with authorities for hours until pressure from Afghan snipers and a NATO helicopter forced three of the remaining bombers to blow themselves up.
Eleven Afghan civilians -- all Intercontinental workers -- were killed, along with two policemen. Thirteen others were wounded, but none of the hotel's guests were killed.
Fox News' Lucas Tomlinson and The Associated Press contributed to this report.