Guinea polling stations start to declare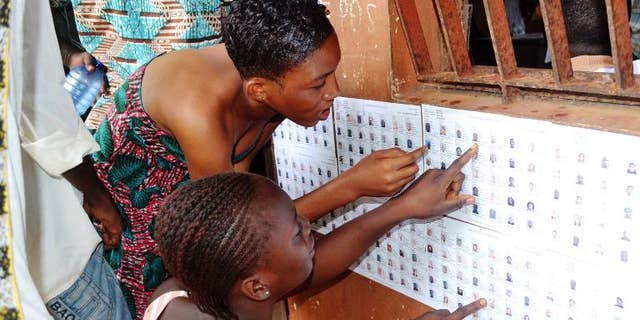 Conakry (AFP) – The first of tens of thousands of polling stations across Guinea began to declare their results on Sunday after an election meant to turn the page on years of political chaos in the restive west African nation.
Voters chose from more than 1,700 candidates vying for 114 seats on Saturday in a national assembly which will replace the transitional body that has been running the country since military rule came to an end in 2010.
Guinea's election commission announced it would publish "partial and provisional" results on Monday and Tuesday before releasing preliminary results showing the full picture across the country on Wednesday.
"The counting of votes should not take too long. It has started and polling stations have even started to give their results," an election commission official told AFP.
Under Guinea's election law, the supreme court has to rubber stamp the final results within 10 days of polls closing.
The vote, originally due within six months of the swearing-in of President Alpha Conde in 2010, had been delayed amid disputes over its organisation, stoking deadly ethnic tensions that have dogged Guinean politics since the country's independence from France in 1958.
The campaign had been marred by days of violence between government and opposition activists which saw more than 70 people wounded and a trainee policeman killed. But no major incident was reported Saturday.
"We faced the challenge of a huge turnout. We are moving towards a participation rate of over 80 percent. We had a calm day of voting and there was no violence -- Guineans behaved well," election commission chief Alpha Yero Conde told reporters.
But opposition activists, election observers and local media pointed to to logistical problems in many polling stations which prevented people voting, including shortages of indelible ink and envelopes.
"We met the greatest number of problems in Conakry. We did our best to put them right," election commission Alpha Yero Conde said in a news conference after the polls closed, without going into detail.