Guinea opposition threatens protests ahead of vote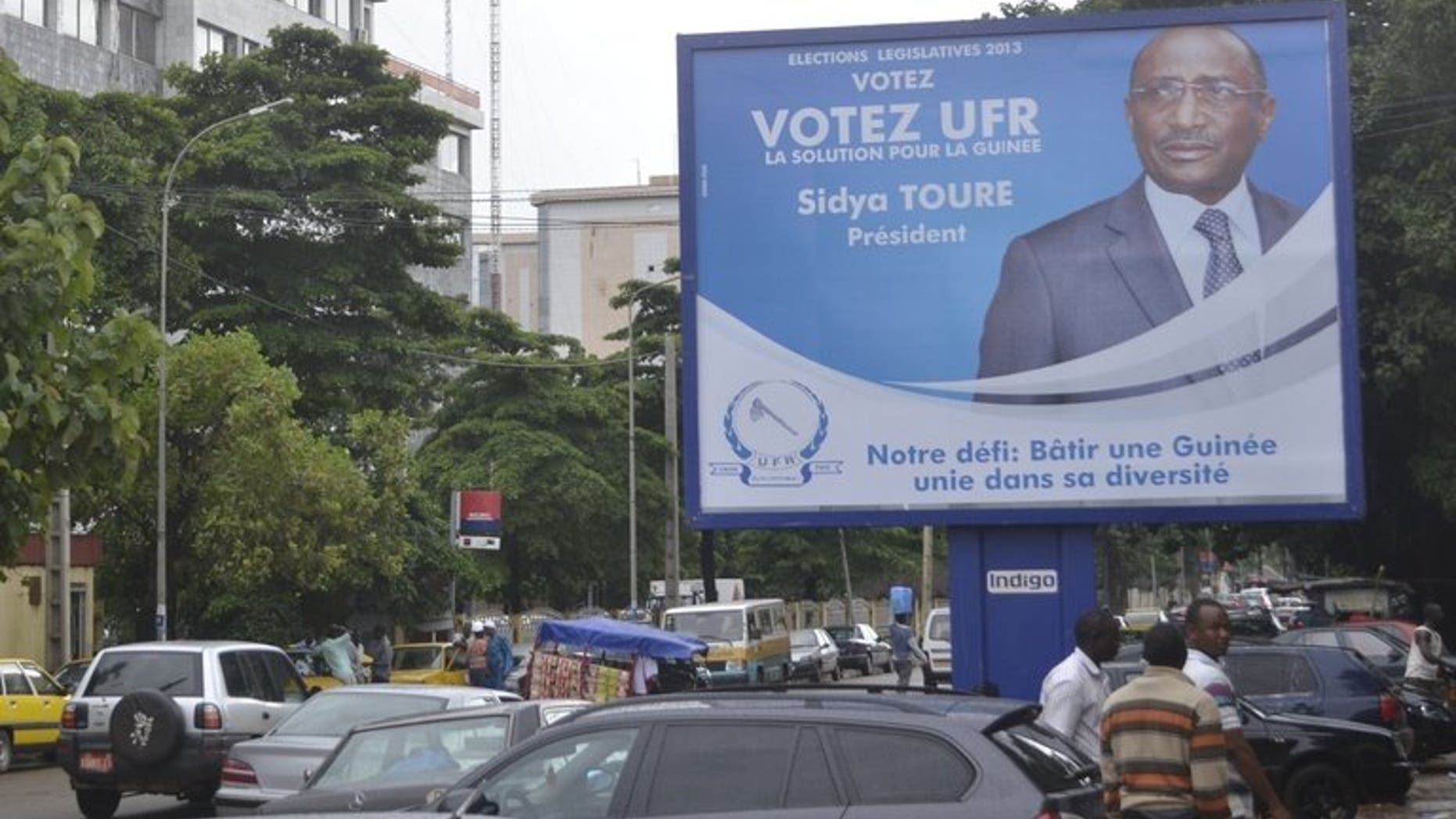 CONAKRY (AFP) – Guinea's opposition on Sunday warned of nationwide protests if the electoral commission failed to meet its demands meant to ensure that polls due later this month are free and fair.
Legislative polls were initially due to have been held within six months of the swearing-in of President Alpha Conde in December 2010 but have been repeatedly delayed.
The west African nation's main opposition leader, Cellou Dalein Diallo, has accused the president's camp and the electoral commission of conniving to rig the September 24 vote.
"The Independent National Electoral Commission (CENI) and the government are determined to stage a sham of an election to hand the presidential party a majority in parliament," he said.
"We are not going to boycott the vote but nor will we accept to be robbed of victory," the leader of the opposition Union of Democratic Forces of Guinea told AFP.
His party wants electoral lists to be published and the constituency map to be revamped, among other things. It gave the vote panel until Wednesday to meet its demands.
"We call on our supporters to take to the streets starting Thursday and to stay there until our requests on free and fair polls have been fully satisfied," he said.
Government spokesman Albert Damantang Camara rejected the opposition's accusations.
"The CENI is not a government body. All parties are represented in it," he said. "It's not our fault if the opposition seems so sure of losing."
Conde was the country's first democratically elected president but opposing factions have failed to agree on how the polls should be organised.
Demonstrations on the issue have chronically led to deadly violence.
The last parliamentary elections in Guinea took place in June 2002 during the dictatorship of General Lansana Conte, who died in December 2008 after 24 years in power.