Guatemala Supreme Court OKs process that could lead to impeachment of president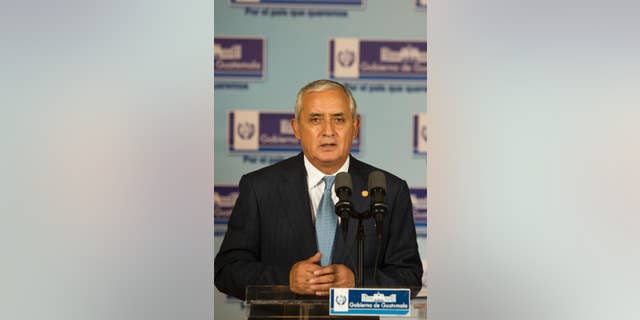 GUATEMALA CITY – Guatemala's Supreme Court has given the go-ahead for congress to decide whether to remove President Otto Perez Molina's immunity from prosecution in a corruption scandal.
The move could end in a process similar to impeachment, if a congressional commission recommends trying Perez Molina.
The court ruled Wednesday on a complaint filed by a legislator, who claimed the president is linked to scandals involving kickbacks and bribes.
One scandal involves an alleged scheme by businesses to pay millions of dollars in bribes to avoid import duties. The other case involves allegations of kickbacks for overpriced contracts for the Social Security Institute.
The president has denied any involvement. He hasn't been charged with any crimes, but many Guatemalans blame him for the corruption since it involves his administration.