Guatemala Detains 9 Soldiers in Protest Slayings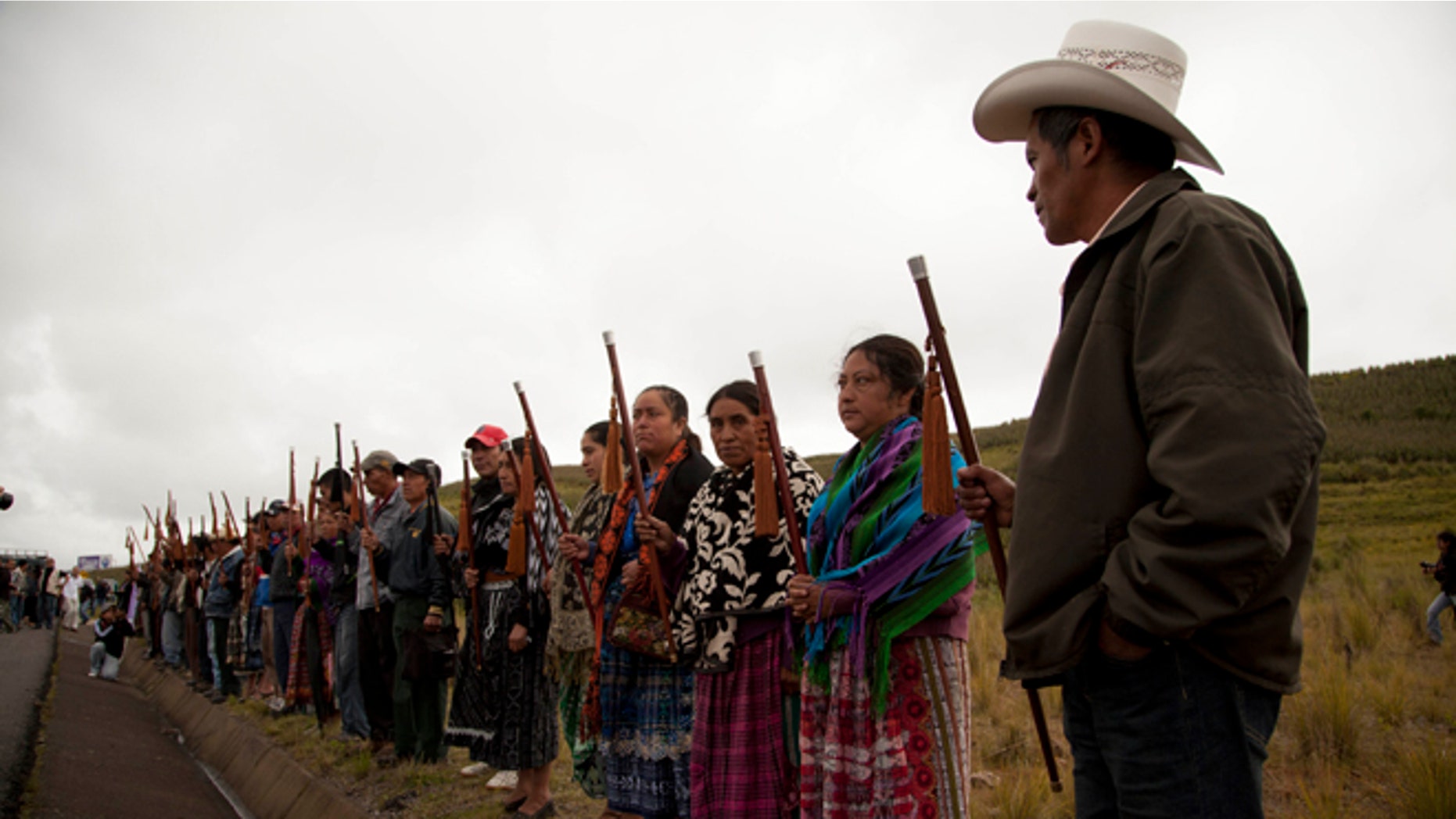 Guatemala City – Eight Guatemalan army privates and a colonel were detained on allegations they carried out extrajudicial killings by opening fire on a peaceful protest, killing eight people and wounding 34 last week, officials in the country said.
The country's attorney general's office says it is the first time troops have been prosecuted for their actions during a protest since the 1996 end of Guatemala's civil war.
Prosecutor Claudia Paz y Paz said Thursday that soldiers ignored police instructions to stay away from the protest in western Guatemala over high power rates and constitutional changes. After the demonstrators blocked a highway, some of the soldiers arrived and opened fire. Paz y Paz said investigators found at least 104 shells from ammunition of a type used by the army.
Guatemalan President Otto Pérez Molina is pledging not to use troops to quell protests, blockades or land takeovers, following criticism over a clash in which eight people were killed and 34 injured.
The bloodshed happened last week when soldiers, police and security guards tried to break up a highway blockade in western Guatemala.
The largely Indian demonstrators blocked the highway to protest high power rates and constitutional changes.
A confrontation ensued, and some of the soldiers and police opened fire.
Presidential spokesman Francisco Cuevas said Wednesday that new security protocols will be announced and that under the new guidelines soldiers will no longer be sent to such protests.
Based on reporting by The Associated Press.
Follow us on twitter.com/foxnewslatino
Like us at facebook.com/foxnewslatino