Guatemala congress commission: President should face trial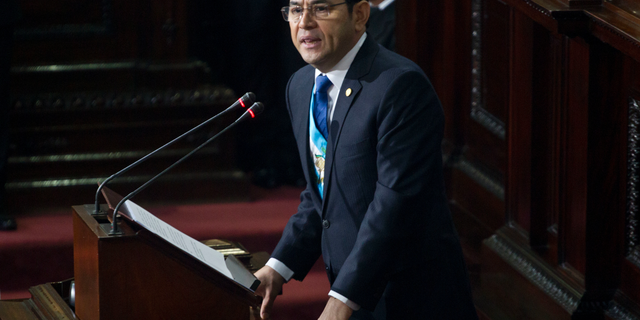 NEWYou can now listen to Fox News articles!
GUATEMALA CITY – A five-member commission of Guatemalan legislators has recommended lifting President Jimmy Morales' immunity from prosecution so he can face possible trial on campaign-finance accusations.
Commission head Julio Ixcamey said late Sunday the recommendation will be submitted to the full congress, where 105 of the 158 deputies would have to vote in favor.
Prosecutors allege that about $825,000 in financing for Morales' 2015 campaign was hidden and that other expenditures had no explainable source of funding. The president has denied any wrongdoing.
The investigation involved Ivan Velasquez, the head of a U.N. anti-corruption commission operating in Guatemala.
The president later ordered Velasquez's immediate expulsion from the country, but that was swiftly overturned by the Constitutional Court.