Guantanamo prison chief now says detainees should have been labeled POWs, taken to Afghanistan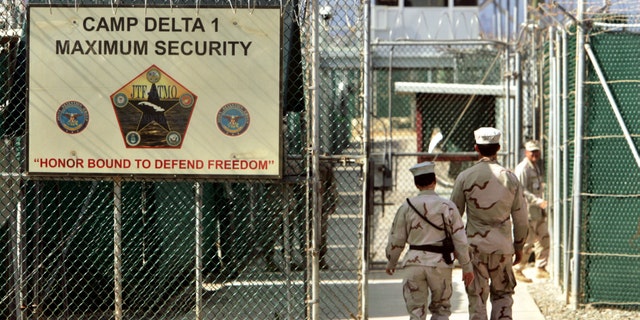 The Guantanamo Bay detention camp's top, on-site military overseer is saying the prison's inmates should be held overseas or in the U.S. – but not in the offshore legal limbo perpetuated by the infamous installation.
"I would argue that detainees should be kept in Afghanistan, or, if moving them is necessary, then into the United States," William Lietzau, America's Deputy Assistant Defense Secretary for Detainee Affairs, told The Mail on Sunday.
"If I could change one thing in Gitmo's past, I would have called them prisoners of war from the beginning."
Lietzau, whose staff position was created by President George W. Bush to oversee combatants captured as part of the "War of Terror," said in a July email to his staff that he was soon stepping down to join the private sector.
'The struggle with terrorism is not going to end. But we do have to end the legally cognizable armed conflict with Al Qaeda, a specific transnational group," Lietzau reportedly added.
"Arguably, if the war aim of diminishing Al Qaeda's ability to mount a certain level of attack has been achieved, we could declare an end to hostilities and return to dealing with the threat as a law enforcement matter."
To that end, Lietzau told The Mail on Sunday he prefers to try enemy combatants in U.S. federal courts, rather than military tribunals.
"They have many advantages," he reportedly said, "such as the number of offenses which can be prosecuted in them."
As for allegations that prisoners were abused or tortured at Gitmo, Lietzau reportedly said, "There were people who were treated badly, and this is not something we are proud of."
Click for the story from the Mail on Sunday.