Guantanamo Detainees Transferred To Uruguay Would Be 'Free To Leave,' President Mujica Says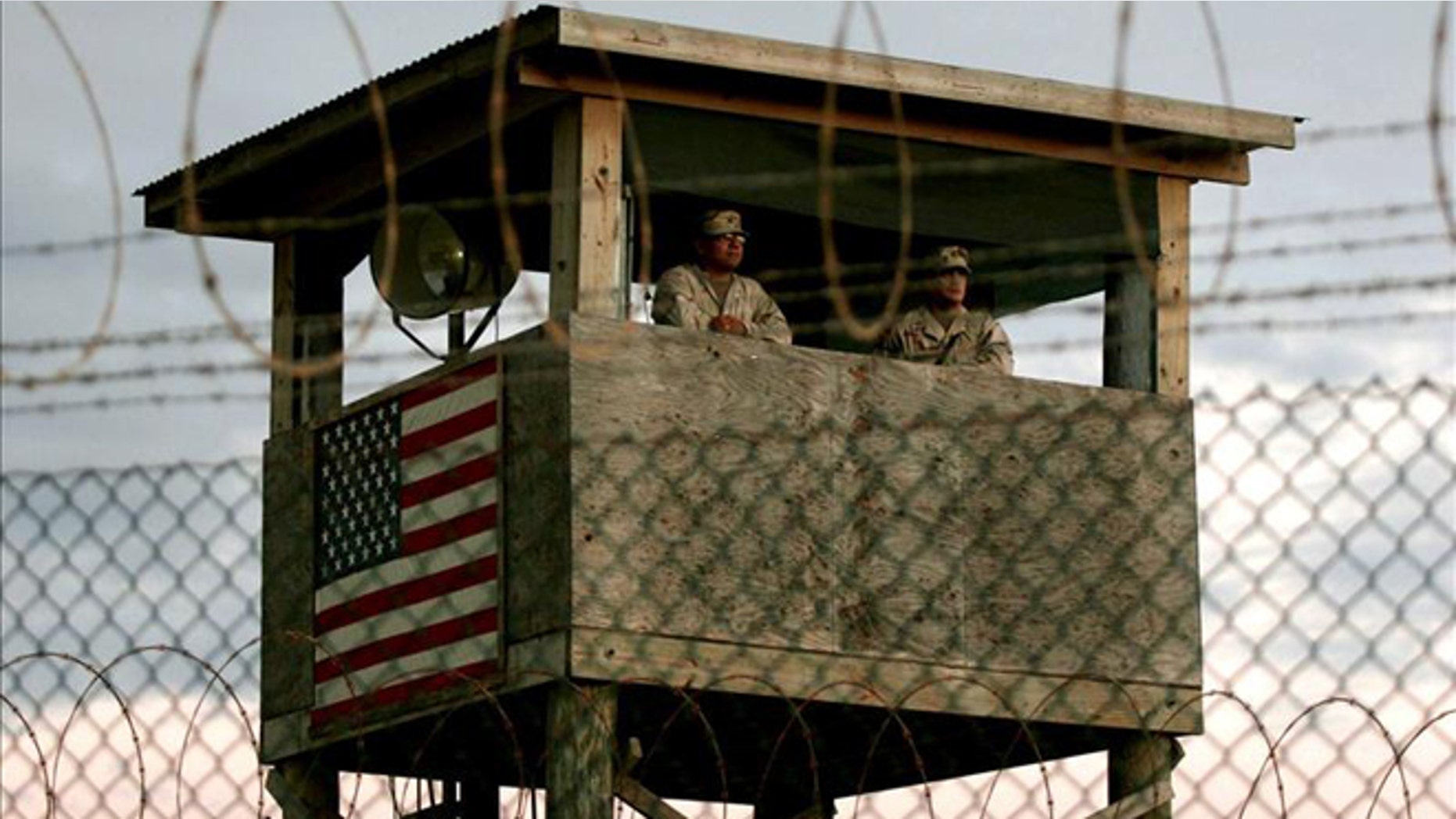 Uruguayan newspaper El País is reporting the six Guantanamo Bay detainees to be released by the U.S. government will arrive in the country in mid-August and, according to an interview with President Jose Mujica last week, "they will be like any other six citizens."
"We will try to place them in certain parts of the country; they will work if they want to, and if they want to leave they will leave," he said in Spanish.
According to the news agency AFP, President Mujica said the six men will be considered refugees and, therefore, free.
Their safety will be guaranteed "as that of all [Uruguayan] citizens," he said.
Mujica said other countries in the region have received or will receive Guantanamo detainees but declined to say which ones.
"The ones I know I will keep to myself," he said, "I will not say because I don't want to complicate the people living there."
Back in March, BBC News reported that the U.S. embassy in the Uruguayan capital, Montevideo, said Washington was "dealing with different countries in the region" and had approached Mujica because of his "leadership" in Latin America.
A former guerrilla member, Mujica spent nearly 15 years in prison during the military government of the 1970s and 80s in the South American country.
In his interview with the AFP, the president said he was planning to "pass on the bill" to the United States for receiving the prisoners. "We would expect support in scientific and technical development that, I think, is the most valuable from an strategic point of view," he said, as quoted by El País.
The Pentagon notified Congress of its intent to transfer six of the 149 Guantanamo Bay detainees to Uruguay late Tuesday afternoon.
The New York Times, which first reported the plan to release the detainees, reported that the group includes four Syrians, one Palestinian and one Tunisian.
It will be the first transfer of Guantanamo Bay detainees since five former Taliban commanders were exchanged in May for Bowe Bergdahl, the Army sergeant who had been held for five years by the Taliban. The release of the five for Bergdahl irritated Congress because it was not given the required 30-day notice.
Mujica met with President Barack Obama at the White House on May 12. In their public remarks neither leader mentioned a Guantanamo Bay prisoner deal.
Security experts agree that one of the most notorious former Guantanamo detainees was Abu Sufian bin Qumu, an al-Qaeda associate who was released and transferred to Libya in 2007, where he later became a leader in the Ansar al-Sharia, the terrorist group implicated in the deadly 2012 attack on the U.S. Consulate in Benghazi.
Follow us on twitter.com/foxnewslatino
Like us at facebook.com/foxnewslatino