Gruesome rape, murder of Kashmir girl raises tensions
JAMMU AND KASHMIR, Pakistan – The gang rape and murder of an eight-year-old girl in Indian-occupied Jammu and Kashmir earlier this year has drawn international media attention, and cast an uneasy spotlight on the horrific and often underreported abuses in the long-running territorial battle between Hindu-dominant India and Muslim-majority Pakistan.
"The conflict has reached its worse point. There are gross and systematic human rights violations happening every day," Sardar Masood Khan, recently told Fox News. "These are designed to crush the will of the Kashmiri people."
Asifa Bano, an eight-year-old Muslim belonging to a nomadic tribe and living in a Hindu-majority of Jammu, ventured into the forest to round up the horses in the afternoon of Jan. 10, but never came home. Five days later her mutilated body was discovered – visibly tortured, with both legs broken.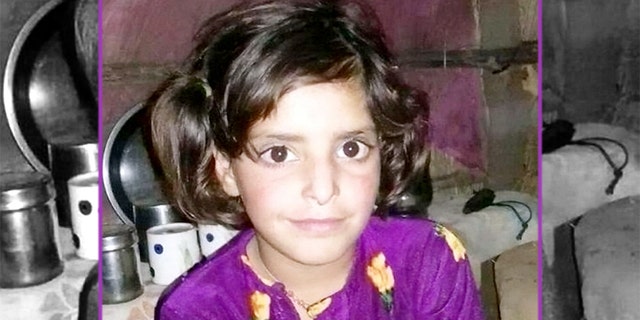 Bano was allegedly drugged and raped for days inside the confines of a local temple, before being strangled and stoned to death, according to investigators. Her family have since claimed that even in their distraught efforts to bury Bano, they were met with protests and violent threats from Hindu activists.
Eight men – including a former government official and several police officers – were arrested for the crime. Their trial began in April, but was suspended after a court-ordered change of venue.
"The whole tribal Muslim population is under threat. In Asifia's case, we had to struggle to gather the witnesses and evidences corrobrating what happened," Talib Hussain, 29, a lawyer and activist from Jammu University, who was one of the first to raise Bano's case in the media and claims to have been subsequently arrested by Indian authorities on January 2018 for protesting. "Locals were intimidated by the police, in fear of facing the worst consequence; the forceful abduction and rape of their daughters."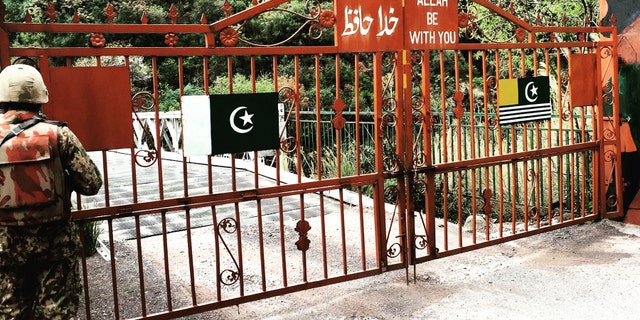 The Bano case is just one in an endless file of savage crimes to have targeted civilians and claimed the lives of thousands on both sides of the conflict. Yet most of the crimes have historically gone unpunished, perpetuating an environment of impunity.
The Jammu and Kashmir has been gripped with violence since the British Indian Empire partition created India and Pakistan in 1947, spurring decades of diplomatic tensions between the neighboring nations. The unofficial, 435-mile militarized border between the two countries, referred to as the "Line of Control" (LOC) is claimed land by both countries, and continues to be the largest militarily-occupied territory in the world.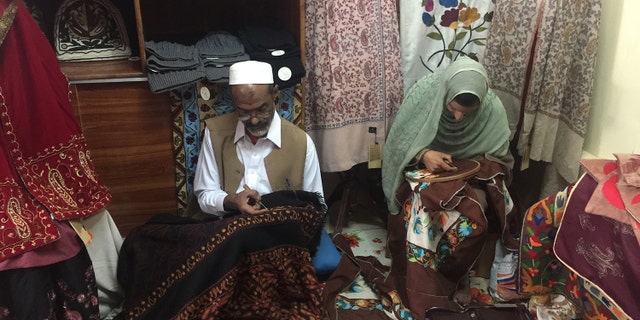 Despite a brittle ceasefire established in 2003, re-affirmed by both sides on May 30, countless violations have been recorded this year alone as violence has flared. Scores continue to lose their lives in the reigns of gunfire and shelling, with both sides blaming each other for spurring the bloodshed. More than 80,000 people living along the border are reported to have fled their homes in just a few days at the end of May.
Human rights experts accuse the Indian army of operating under the heavy-handed, emergency Armed Forces Special Powers Act, put into effect in 1990, authorizing the military to destroy personal property and use deadly force and make arrests. The roughly eight million people living in the region are also said to be under the heightened surveillance of some 700,000 Indian soldiers. Critics have described their response to local protests by youth, frustrated by high unemployment and little opportunity, as critically "disproportionate."
While young Kashmiris are known to throw stones at Indian security forces in their angst, the forces are known to respond with shotgun pellets and bullets. Many victims allege to have lost their eyesight as a result of metal pellets fired from pump-action shotguns, an investigation by Amnesty International last year found, with the actions considered to be acts of "mass blinding."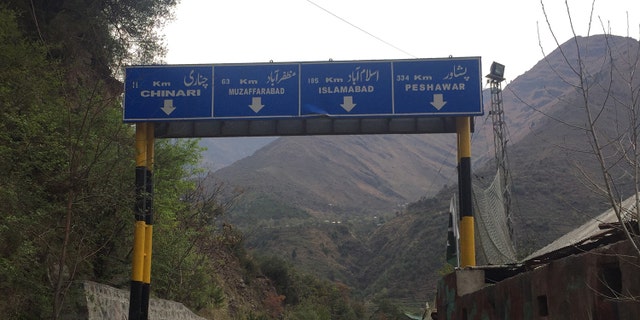 "They are firing directly into women's faces," Shamin Shawl, activist and Kashmiri women representative to the United Nations Human Rights Council – whose own brother, sister-in-law and her two nephews were slaughtered in killings in the early 1990s – vowed to Fox News. "Making them ugly, making them blind."
Tens of thousands of Kashmiris are also deemed to have "disappeared" in recent decades – with loved ones left to presume they have gone into the dark void of India's prison system, or into one of the many mass graves adorning the land.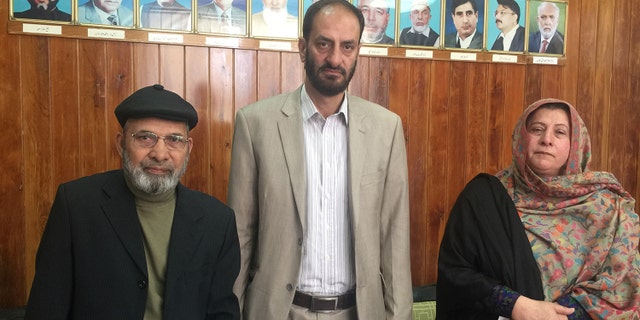 And inside the various camps for displaced persons scattered within Muzaffarabad, the capital of the Pakistan-held Azad Kashmir, are tens of thousands with such sorrowed stories to tell. Women speak of their babies being tossed out of windows by security forces and left disabled, and some say it has been almost three decades since they have been able to see their children stranded on the other side. Others allege that they were not permitted to see the bodies of murdered loved ones before burials.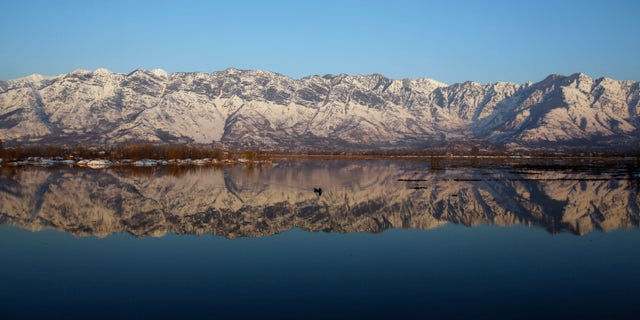 Rehen Yasmeen, the head teacher at the Zero Point camp, which helps provide females with economic opportunities and promotes Kashmiri culture, said they have documented some 30,000 rape cases dating back to the early 1990's – although accurate official statistics on sexual violence are impossible to come by.
"The situation is deteriorating with every passing day and the rape of Kashmiri women is still being used as a weapon. They know people are scared of it, because it brings such shame and humiliation," continued Shawl. "This is worse than the 90's. Women are not safe in their homes. The forces can use private homes for interrogation – killing, looting, raping."
And while Pakistan is generally far more vocal about the nature of the dispute, experts underscore they are far from being anything close to an innocent bystander in the conflict. Pakistan has been widely accused since 1989 of providing safe haven and backing militant groups to attack Indian forces in the area, using terrorism as a tactic and thus leading to further casualties and stalling any prospects for peace.
"Terrorism is the most erregious form of human rights abuse that open societies like India face. What we are facing in Jammu and Kashmir are terrorists who draw sustenence on the territory of a neighboring state," Syed Akbaruddin, Permanent Representative of India to the UN told Fox News. "Every country has the legitimate right to protect its national security and territorial integrity. These terrorists target not only innocent civilians and the civilian infrastructure, but also the social harmony of the pluralistic society of the State."
Akbaruddin claimed that in 2017, "406 terrorists attempted infiltration from across the border" and that in the first three months of 2018 alone "33 terrorists attempted infiltration."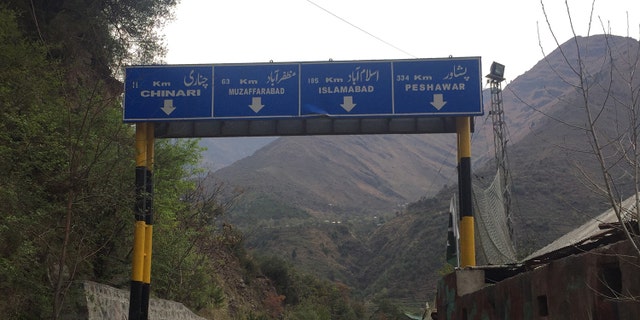 "The violence in the Kashmir has been perpetrated for the better part by Pakistan terrorist groups," concurred Amit Kumar, President of AAA International Security Consultants. "Between June 2014 and April 2016, Pakistani security forces launched an offensive to clean up terror groups, and it has been claimed that this offensive reduced the number of terrorist attacks. But none of these counterterrorism efforts appear to have been directed at those active across Pakistan's eastern border in the Indian state of Jammu and Kashmir."
EXILED AFGHAN LEADER, AND ONE-TIME U.S. ALLY, WARNS AGAINST "PEACE" WITH TALIBAN FROM POSITION OF WEAKNESS
YAZIDIS SEEK RESCUE OF WOMEN AND CHILDREN ENSLAVED, MARRIED OFF TO ISIS
Others in the region point out that every day they face the repercussions. For one, 24-year-old Harpitha – who hails from the India-occupied Kashmir capital city of Srinagar and requested only her first name be used for safety purposes – claimed that she has endured heavy persecution for some 20 years from Pakistan-sponsored militants and "separatists" because she is not Muslim.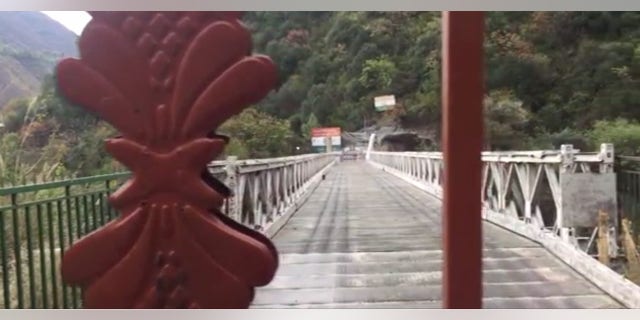 "To live every day with the threat of being killed just because we do not follow their religion, this has ruined a lot of lives," she noted, adding that she has been labeled an "infidel" and routinely wakes up to graffiti on her home baring phrases like "Indian dogs go back."
Moreover, Akbaruddin dismissed Pakistan's allegations regarding human rights violations in Jammu and Kashmir as "propaganda of a state whose human rights record is abysmal."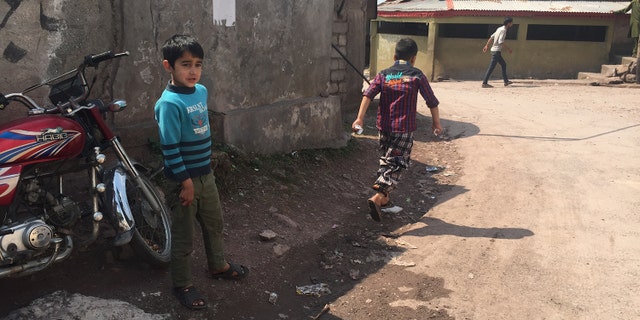 "On the other hand, India is a robust democracy," he quipped.
But even as tensions reach a boiling point, there appears to be little in the way of a long-term resolution.
The U.S State Department, and much of the international community, generally view Kashmir as a bilateral matter that needs to resolved between the two adversaries – much to the frustration of Pakistan.
"For the world, it is not an issue. But for us it is absolutely the issue," stressed Asif Ghafoor, spokesperson for the Pakistan Armed Forces. "India doesn't want a third party involved, but we want the U.S. to play a role in resolving this."
Pakistan raised the issue in the UN Security Council in May, attempting to shed light on why the equally daunting Palestinian dilemma still attracts such outrage, while Kashmir does not. Both Pakistan and India are nuclear states – meaning much remains at stake for the world as the violence worsens.
"The UN cannot simply divest itself from ownership of this issue. The UN should not be inactive here," stressed Khan. "If the conflict continues to escalate – there is a huge cause for concern. If nukes are used, it will be Armageddon."
However, Akbaruddin argued that both countries "have committed themselves to resolving the issues bilaterally agreed mechanisms" and that the "UN has not addressed any India-Pakistan issue for decades," and that they "see no need and interest to change that."
"We have indicated many times our willingness to discuss all issues with Pakistan. Terror and talks, however, cannot proceed together," he added. "It is up to Pakistan to turn off the terror tap. Once done, we can turn to address all outstanding issues between us bilaterally and endeavor to have normal neighborly ties."