Grieving Canadian town to hold vigil for victims of deadly bus crash
A small town in Canada will hold a vigil Sunday night to pray for the survivors of a bus crash that left 15 people dead and 14 others injured, some critically, on Friday.
The accident was felt across the hockey-worshipping country and plunged a community of less than 6,000 people into grief.
The incident happened when the team's bus—headed to a league playoff game in Nipawin, about 125 miles northeast of Humboldt—collided with a semi-trailer truck.
Police in Canada are examining road conditions and the mechanical conditions of the vehicles.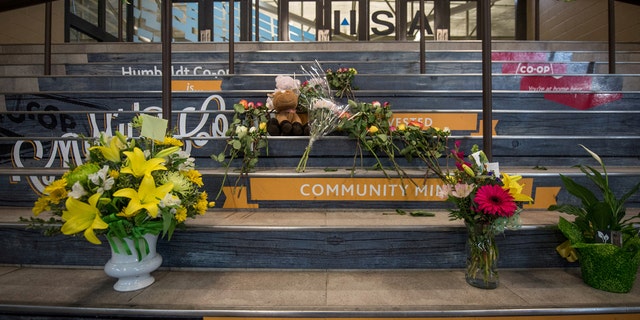 Reuters reports that locals and fans of the team gathered at the Uniplex sports and education complex to comfort each other, and a GoFundMe campaign has already raked in more than $3.5 million in donations to help the families of the players.
VICTIMS SLOWLY IDENTIFIED IN CANADIAN HOCKEY TEAM BUS CRASH
Rob Eichorst, a team official, told Reuters that Sunday's interdenominational vigil was organized by local religious leaders "for healing of the community, the hockey team, the province, the country" and will be attended by Humboldt mayor Rob Muench, among others.
"There's no playbook on how to handle this," Eichorst said, "people are bringing food ... We've got multinational companies helping us, we've got national companies offering stuff. The support is overwhelming and truly appreciated."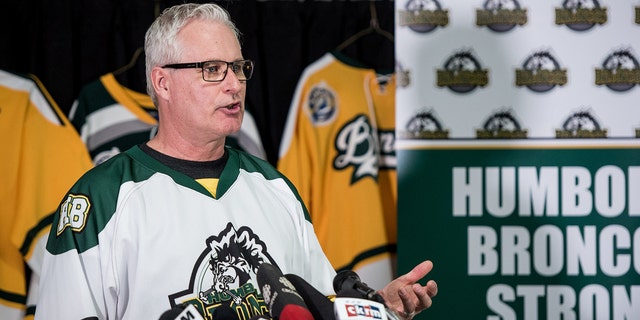 "An entire country is in shock and mourning," Prime Minister Justin Trudeau said. "To the entire Humboldt community: We are here for you. As neighbors, as friends and as Canadians, we grieve alongside you."
He estimated 300 to 400 people had gathered at the complex Friday evening to support each other. Grief counselors are on hand and the Red Cross is providing support to players' families as well as the families who billet players.
The Associated Press contributed to this report.