Grenfell Tower cladding is banned in UK, government says
The cladding used to insulate Grenfell Tower, widely blamed for spreading the devastating blaze, is banned in Britain, Philip Hammond has said.
The Chancellor said a criminal investigation would examine whether building regulations had been violated when the block underwent an extensive renovation that was concluded last year.
He insisted the Government had acted on safety recommendations after an earlier fire in London in 2009, but it would wait for the public inquiry's findings before making any changes in regulation.
The Chancellor's comments came as the political fallout from Britain's most deadly peacetime disaster showed no sign of letting up.
John McDonnell, the shadow chancellor, criticized the Government's response and a Labour MP, David Lammy, raised fears of a cover-up as he urged the Prime Minister and Metropolitan Police to immediately seize all relevant documents.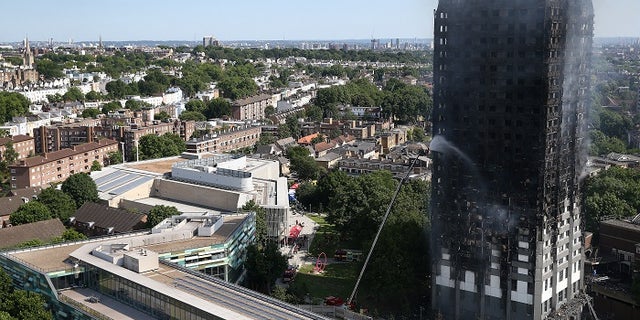 The building's external cladding has come under intense scrutiny after the tragedy in which 58 people are presumed dead.
It gave Grenfell Tower, a 24-story mid-1970s structure, a more modern look but many experts have said it played a tragic role in spreading the fire so quickly, allowing flames to race up the building and making it harder to contain them in the crucial first hour.