Greenpeace calls for investigation into Sinarmas dealings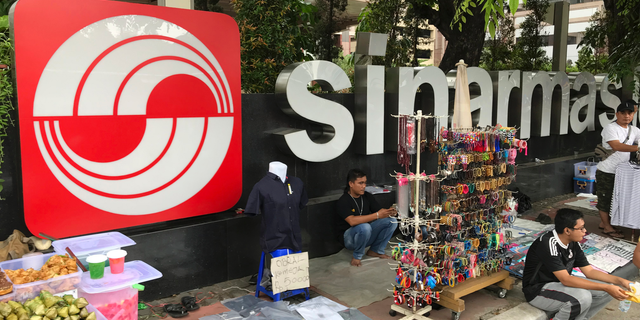 NEWYou can now listen to Fox News articles!
JAKARTA, Indonesia – The environmental group Greenpeace has called for an investigation into the relationship between paper giant Sinarmas and its wood suppliers after The Associated Press found substantial ties between them despite the Indonesian conglomerate's assertions the suppliers are independent.
AP's investigation also found that a plantation company owned by two Sinarmas Forestry employees has been cutting tropical forest in Borneo since 2014 and that Sinarmas is recruiting a new supplier that is in conflict with dozens of villages.
Sinarmas, in a 2013 agreement with Greenpeace, said it would stop cutting tropical forests and end land conflicts with communities.
Greenpeace said: "We call for an immediate investigation, involving NGOs and independent experts."
It said the investigation should include a review of a previous audit of the relationship between Sinarmas and its suppliers.