Greenpeace Activists Jailed For Two Months, Then Bailed, Now Allowed To Leave Russia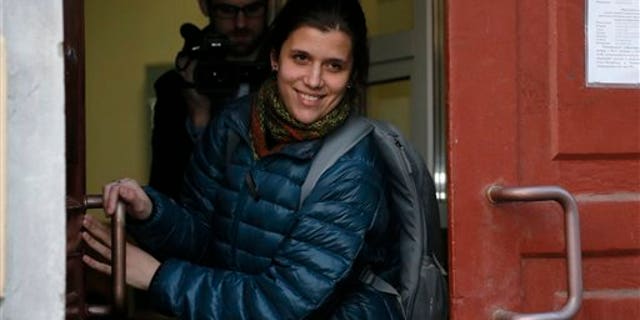 ST. PETERSBURG, Russia – Russian authorities issued exit visas to 14 of the 30 Greenpeace members on Thursday, a move that will allow them to leave the country and comes after charges were dropped against them over a protest outside an Arctic oil rig aboard the ship Arctic Sunrise.
Among the protesters are American Greenpeace activist Peter Willcox and two Argentineans Camila Speziale and Hernán Pérez Orsi.
Willcox, 60, is a Norwalk, Conn. native who was captain of the Greenpeace ship, which on Sept. 19 was reportedly boarded from a helicopter by 15 Russian Security Service officers in balaclavas, armed with guns and knives.
"This is the day we've been waiting for since our ship was boarded by armed commandos almost three months ago," Willcox said Thursday in a statement. "I'm pleased and relieved the charges have been dropped, but we should not have been charged at all," he added.
Twenty-one-year old Speziale has been a volunteer for Greenpeace for the past four years, while Hernán Pérez Orsi belongs to Greenpeace International, according to the Buenos Aires Herald. Along with the other protesters, they tried scaling the Gazprom-owned Prirazlomnaya platform, Russia's first offshore Arctic oil platform.
"This is weird for me to receive this today on Christmas Day. I don't see it as a gift. We should not have to receive this 'gift' at all, we should be in our homes with our families today. It is ridiculous that we were arrested for a peaceful protest. … I'm happy to be going home, but this is not over yet. I will keep raising my voice and taking real action to stop the oil companies destroying the Arctic," said Speziale, as quoted by Reuters.
Greenpeace said other foreign members of the crew were expected to get their exit visas on Friday and that the first of the detained activists, Dmitri Litvinov of Sweden, boarded a train heading for Finland late Thursday.
The 30 people were arrested in September following a protest outside a Russian oil rig in the Arctic and spent two months in jail before they were granted bail in November.
Hooliganism charges against the crew were later dropped after Russia's parliament passed an amnesty law that was seen as an attempt by the Kremlin's to assuage the criticism of Russia's human rights record before the Winter Olympics in Sochi in February.
Greenpeace said Anthony Perrett of Britain was the first to get the visa in his passport Thursday.
"This was the final step," Perrett said in a statement released by the group. "I'll be leaving for home in Wales as soon as possible now, extremely proud of what I did three months ago. We took peaceful action to defend a part of the world that is the heartbeat of our climate."
Based on reporting by The Associated Press.
Follow us on twitter.com/foxnewslatino
Like us at facebook.com/foxnewslatino